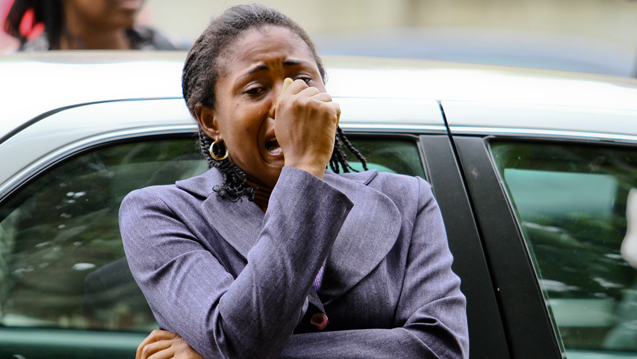 Where was the Tribune and FNM when Bahamians were losing homes for five years?
Nassau, Bahamas –– When the official mouthpiece of the outgoing FNM reports fears on Wall Street over the PLP's Mortgage Plan, we at Bahamas Press wonder when will the National Terlet Paper get it.
Firstly, Moody's and others were the same organizations who told the world everything was fine and dandy when the world was on the verge of a financial collapse.
Don't believe what we say. Read what they wrote about Moody's operations on June 5th, 2007:
"For Moody's overall, we now project mid- to high-teens percent revenue growth for the full year 2007. This growth assumes foreign currency translation for the remainder of 2007 at current exchange rates. We continue to expect the full-year operating margin, excluding the one-time gain on the sale of Moody's 99 Church Street building from 2006 results, to decline by up to 150 basis points in 2007 compared with 2006. This reflects investments to sustain business growth including: international expansion, improving our analytical processes, pursuing ratings transparency and compliance initiatives, introducing new products, improving our technology infrastructure and relocating Moody's headquarters in New York City."
That's what they said. In short, for those who do not understand high finance, they projected no global recession, no depression, no loss of employment, homes or businesses. In fact, some agencies on Wall Street at the time were projecting UPGRADES and issued A-plus ratings on many countries' economic outlooks. So much for Harvard grads with high certifications.
Readers must be clear to note even after that positive outlook a bank [Lehman Brothers] went under and the economic domino collapse began around the world. Wall Street was the epicenter of this picture of doom.
Where was Moody's then? Where were the comments of the Tribune?
But let's get back to this lead article today. The people who work for the "Other People" in our society are on retainer with the banks. Therefore, when we read the Tribune's article today, we are not surprised.
The bank's retainer with the Tribune goes as far back as 100 years. We expect no better from them.
But back to Moodys and their about-face comments on the PLP Government plan to help bail out struggling homeowners.
In 2009, the Obama Administration began the process to help mortgage owners to keep their homes. At that time the mortgage crisis in American was like a wild cancer, almost collapsing the US economy.
The Obama's Home Affordable Refinance Program, known as HARP, was designed to allow these homeowners, who usually couldn't qualify for new loans, to benefit from the lower rates engineered by the Federal Reserve to help stimulate the economy.
Here is what the Mark Zandi, chief economist at Moody's Analytics Inc. in West Chester, Pennsylvania  had to say about the Obama's bailout plan to save homes from struggling homeowners: "Of all the policy ideas to help the housing market in the very near term, juicing up HARP has the most potential for success."
We say no more.
What the Tribune and operatives of the FNM should be asking themselves is this: why did we allow soo many Bahamian to lose their homes and businesses without any assistance or advice? They should be asking themselves why didn't we – as good corporate citizens – publish notices to advise struggling homeowners.
They should be investigating that RED SPASH committed on them by the people on May 7th who were seeking penance for their failures.
Additionally, they should be asking for forgiveness from the people and not be spewing commentary about which side with the "Special Interest" they serve.
We report yinner decide!