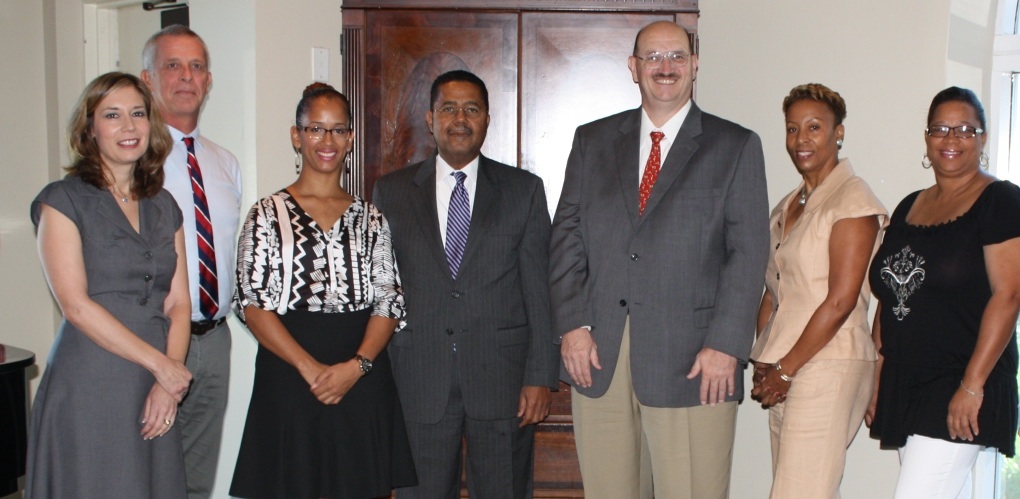 On Wednesday, October 10, U.S. and Bahamian officials attended the official launch of "The Caribbean Grant Solicitation and Management Program" a new PEPFAR initiative that will be executed locally by the U.S.-based nonprofit World Learning through USAID.  U.S. Chargé d'Affaires John Dinkelman, the Minister of Health, The Hon. Dr. Perry Gomez along with representatives from PEPFAR, USAID, World Learning, UNAIDS, and PAHO participated in the opening session.  The local HIV/AIDS organizations that have been identified by PEPFAR to receive training by World Learning include the Bahamas AIDS Foundation, the Bahamas Red Cross Society, Bahamas United Initiatives Ltd. and the Bahamas Urban Youth Development Centre.
In his remarks Chargé Dinkelman highlighted that the PEPFAR Partnership Framework which was signed by the Ministry of Health in 2010, provides technical assistance in the thematic areas of prevention, strategic information, laboratory strengthening and health systems strengthening.   He also recognized the important role that civil society organizations play in combating the spread of HIV due their advantages in the field, including increased access to the most at-risk populations and program flexibility which enables them to respond quickly to the evolving nature of the HIV epidemic.
"There is a critical need to build and strengthen civil society organizations that are committed to working with communities impacted by HIV," said Chargé Dinkelman.  "We know that local organizations already play a critical role in helping to implement the working plan of the Bahamas National AIDS Program and our goal, through the World Learning program, is to contribute further to enhancing these efforts."
Chargé Dinkelman also announced the Embassy's call for small grants proposal under the PEPFAR Small Grants Program inviting community based organizations, non-government organizations, faith-based organizations, businesses, clubs, schools, and individuals to submit proposals for one-time grant up to $10,000 for projects that promote HIV/AIDS awareness.  The main goals of these grants include: educating people, especially youth, about HIV/AIDS and thereby preventing its spread; reducing stigma and encouraging safe practices for those living with the disease; and supporting communities to cooperate in fighting the epidemic.  Project proposals are being accepted through November 16, 2012.  Details can be found on the Embassy's website at http://nassau.usembassy.gov.