PLP Chairman Big Bad Brad set to convene a meeting in Nassau Village following rejection of a hardcore PLP woman in the branch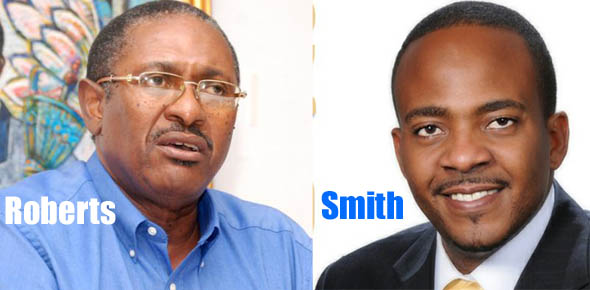 NASSAU, Bah — Sources deep in the PLP tell us the "Crime" committed against a member who sought to join the Nassau Village branch of the Party will be corrected.
The source was responding to a meeting, which ended in chaos, where a woman and her children were not added to a list to be included as members of the constituency branch.
We can tell you the woman at the centre of this incident was a senior ground general of the party who turned her apartment into a constituency satellite office before the May 7th General Elections.
We can also tell you the matter has been brought to the highest levels of the party, who have condemned the incident and confirmed that the meeting is null and void after it erupted in chaos and supporters stormed out.
"A new meeting will be conducted by the Party's chairman who is one of the most decent and honourable men in the PLP! Mr. Roberts sits at the highest level of the organization and that woman and members of Nassau Village now has the attention of the leadership. I can assure you, BP, Mr. Bradley Roberts is going to establish an order of fairness and will right whatever wrong may have occurred in this latest constituency incident."
We can tell you the development of this solution to the latest crisis in the central New Providence seat has been greeted with cheers with one of the persons who was at the meeting saying, "I knew the leadership of the organization would listen to our cry and right the injustice perpetrated against the woman last Wednesday. We welcome this solution by the Party and we look forward to Mr. Roberts' visit. We are happy that those "hidden cells" seeking to destroy the PLP have been stopped and today I am glad!"
PLP MP for the area Dion Smith was not at the meeting when the incident developed. He won the Nassau Village seat by over 800 votes in the last election. The lady in question is said to have contributed significantly to that major PLP win, however, by some evil conspirators she was denied a place in the branch.
The woman at the centre of the debacle is an educator who hails from the bedrock of the PLP – North Andros.
We report yinner decide!