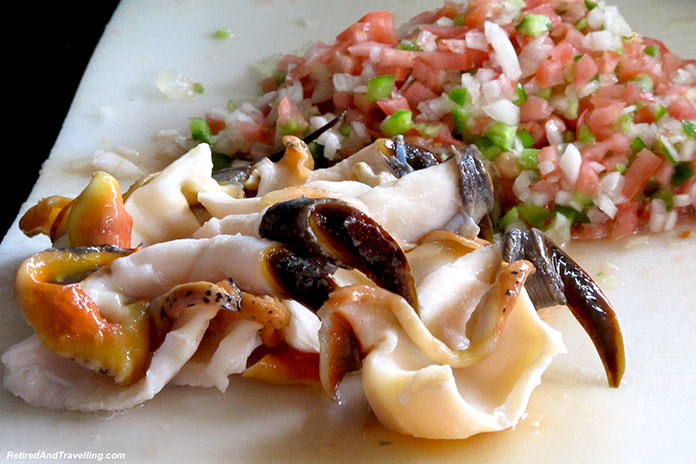 NASSAU, The Bahamas — Minister of Health, Dr. the Hon. Duane Sands said there have been four laboratory-confirmed cases of Vibrio parahaemolyticus also known as conch poisoning during the past few days.
"The Ministry assures the public that it is monitoring these instances and, in collaboration with the Ministry of the Environment, is taking the necessary steps to protect the health of those affected and through targeted interventions prevent further cases," Dr. Sands said at a press conference at the Ministry, Wednesday, July 4, 2018.
He explained that when ingested, the Vibrio bacteria can cause watery diarrhea, often accompanied by abdominal cramping, nausea, vomiting, fever and chills.
Dr. Sands said usually these symptoms occur within 24 hours of ingestion and last about three days. "Severe illness is rare and typically occurs in people with a weakened immune system."
He said Vibrio parahaemolyticus is a "halophilic" organism, meaning that it requires salt water to live.
"To decrease the risk of becoming ill after eating conch, which we know is a national food, the Ministry is advising that the conch be cooked or if eaten raw, should be thoroughly washed in clean fresh water, to remove the bacteria from the conch."
The Health Minister said this in keeping with the Government's stated policy regarding conch handling since the 1990's. Additionally, all conch vendors are required to take a food handlers course as well as have fresh potable water at their stalls.
He said persons experiencing symptoms are asked to visit the nearest community health clinic. For more information contact the Ministry of Health Surveillance Unit at 502-4790 between the hours of 9:00 a.m. to 5:00 p.m.