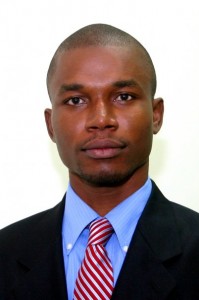 By Delroy Meadows
January 15, 2011
In the summer of 2006 a man by the name of Frederic Rouzaud who's the managing director of the company that produces Cristal champagne made some comments during an interview with the Economist magazine where he was asked if the then association of their product with rappers in the hip-hop industry would be detrimental to their business.
Rouzaud replied by saying: "We can't forbid people from buying it. I'm sure Dom Perignon or Krug would be delighted to have their business".
These comments by Rouzaud were viewed as being racist and immediately triggered a boycott on Cristal champagne. The boycott which was led by Rap Industry leaders like Jay-Z who in return pulled the product from the shelves in all of his bars and clubs in New York.
"They want to buy every damn thing" 
The above comments were made by Prime Minister Hubert Ingraham during an event which core purpose is the advancement and establishment of Bahamian businesses in this country. His comments were directed at a group of Bahamian business owners who were showing heavy interest in the purchase of BTC.
However innocent the intention may have been the Prime Minister's underlying belief as to what Bahamians are deserving of shone through like the sun on that day. Like Rouzaud, the idea or fear that the quality of one's product would be hindered if it is associated with those deemed of a lower class is nothing new in the Bahamas. Our entire history has been based on the struggle of our people to have equal access and opportunity to everything within our nation. As you can see from the comments of the chief of those who should be carrying on the struggle—we have a long way to go.
It should be a celebration that after 37 years of independence a Bahamian owned company can "beat the drum" and "want to buy every damn thing".  I say we deserve it!
Class Segregation 
It seems as if the lines are drawn only when an interest is made within an area that has been set aside for theExtra Elite. I say this because today even the elite among us seems to have been placed on hold and create uproar by the Prime Minister himself at the audacity of their ambition. Even their money and all their achievements are not sufficient to merit as much as an interest in what has been reserved for others.
What then can a man do if he lives in an environment where even his greatest accomplishments are not enough to qualify him for more?  Even if he tries to gain more and stretch further he is then labeled as greedy—wanting "every damn thing".  What then may I ask is the view of the small man if not even the elite of his own class can go beyond the limitations that oppression has fixed on his society?
Who Has Everything? 
It is our God given right to have dominion and rule over the earth which He has given to us. We are commanded to be fruitful, multiply, and subdue the earth. There is nothing wrong with the desire to want it all as long as it is good. Every man should have this desire to go beyond their expectations and remove the illusion of limitations that were placed upon us by other men.
The evil in wanting everything and true greed forms when a man oppresses another from exercising his right to launch for a common goal.
There are many in this country that has "everything". There are those who were born with "everything" and still gaining more even today without interference or comment. I say this sarcastically as the truth of the matter is that it is impossible to have everything. Man has the ability to create more and over where once existed nothing so the idea of everything goes as far as one deems satisfied.
The Byproduct of Oppression 
I believe that if a man is grown in an environment of lack, where resources are limited and there are many in need, even when he is taken from that place, if he does not renew his mind his view of the world would be the same—A limited place where we have what we have and that's all that we have.
The truth is that we have the ability to do more than we could ever dream possible. I refuse to have any leader tell me that I cannot go beyond this invisible line drawn to separate us from all that is within our reach.
Our children are look to leaders as a guide or an example of what is possible for them. The more people who look like us are seen to own more within our country will in turn remove the stigma of lack among our people.
We should view this comment by the Prime Minister as an indicator that the wealth in this nation is shifting and that those of us who have it should not repeat the mistakes of the past. Let us take the initiative to create markets that are open to all of our people. If our money can't buy it then let us create it.
Oppression can only be cured by its opposite which is Freedom. The freedom to go into every area we choose for the advancement of ourselves, the betterment of our children and the full prosperity of our nation.