IS URCA Still the REGULATOR OR ARE THEY A FACILITATOR?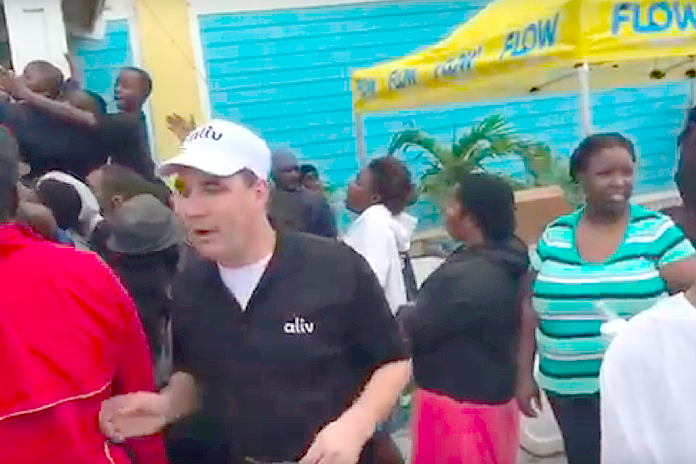 Nassau, Bahamas – Aliv's CEO proved this week he and his company have no intention to following its Performance Bond Agreements which were to deliver mobile services to key communities in the country.
When they were licenced to open as the second mobile provider in the country, Aliv was mandated by the Cellular Liberalization Task Force to deliver its services in a Phase 1b milestone, which was to offer its services to Bimini, Abaco, Moore's Island, Eleuthera, Exuma, Andros. The milestone in that agreement was to be completed by January 1st, 2017 and the company's failure to do so would result in bond penalties. My God, August here, and the people of those islands still await the service.
Now this is incredible because, when all the papers are quiet about this failure by Aliv, and URCA [The Regulator] has yet to account to the public whether that Phase 1b had even been achieved, the CEO for Aliv is in da press talking up how he has two years to do what his company promised to achieve.
Bahamas Press warned URCA and customers da Aliv was Cable Bahamas' daughter company, just like the mah – which has yet to deliver cable in parts of the Bahamas – Aliv is following the same pattern.
Early in the year Aliv raised plenty money to make sure it is funded in order to deliver services to customers. What has happened to the islands affected in the Phase 1b?
Aliv all along blamed Hurricane Matthew for its failure to reach those islands. Now that that excuse has worn out, they blame a management shakeup in its competitor for its failure to complete in April what it was mandated to be completed in January.
Who is regulating Aliv and when will URCA -not Damian Blackburn – speak to these failures by Aliv?
We report yinner decide!