Police reservist killed in the ordeal…BP WAS LIVE ON THE SCENE!!!
Andros Fatality victims.
One female is still recovering from the Andros incident and is now in the capital…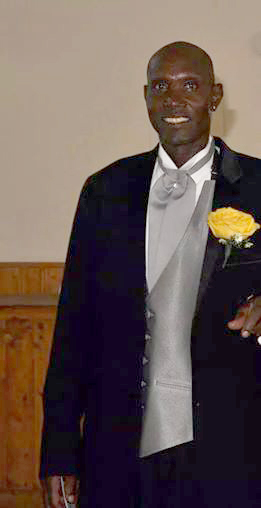 Nassau, Bahamas — Sadness is coming from two family island communities this morning after three young men lost their lives in separate traffic fatalities last evening.
Bahamas Press reports the first incident unfolding in Exuma.
Sad breaking news this morning is coming out of the island of Exuma where the latest fatality has been recorded.
Leroy Sears, of Williams Town, Exuma, was knocked down last night around 10:30 pm near George Town.
We can report a 22-year-old male of Bowe Hill, Exuma was driving his 1996 black Suzuki jeep east along Queens Highway in the vicinity of February Point when he struck Sears.
A local doctor came to the scene and pronounced Sears lifeless. We can tell you the 22-year-old responsible for the accident stayed at the scene, called for help, and waited on the police to arrive.
MAY HIS SOUL REST IN PEACE!
But just hours following that incident, BP teams on the ground in Andros were recording another fatality, this time a police reservist and another male.
We can report that around 2:00 am today two males were riding their motorcycles south along Queen's Highway in Swains when one of the riders collided with the rear of the other. A female passenger was also seriously injured. None of the victims wore helmets.
We can tell you both drivers lost control of their bikes and fell to the ground and later succumbed to their injuries.
A third victim, a female passenger on one of the motorcycles was airlifted to Nassau in critical condition.
Bahamas Press has identified the victims in this incident to be, Rosewell Rahming, of Driggs Hills, South Andros and the other victim, Kesmond Farrington, of South Andros.
Rest Eternal Grant Unto Them O Lord! Amen!
BP warns motorists to drive to arrive alive.