Company makes donation to school's library and provides a new computer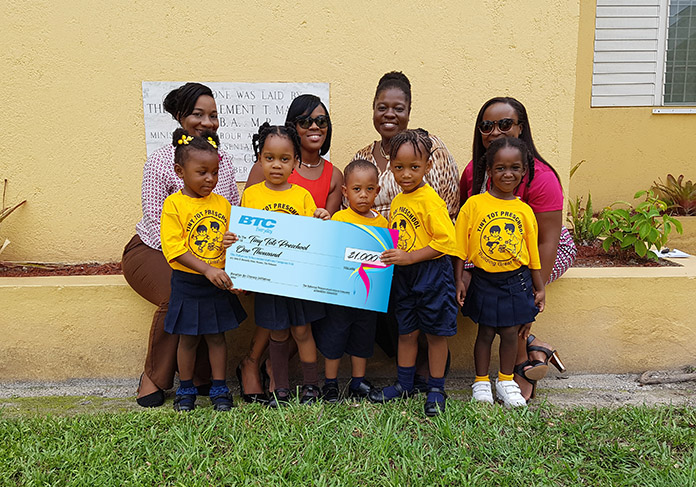 Nassau, The Bahamas. September 22, 2017. BTC has made a donation to the Tiny Tots Preschool which caters to just over sixty toddlers. The company provided funds for the preschool's library and also surprised the school with a brand new computer.
Manager for Public Relations, Indira Collie said, "This is perhaps the most impressionable time for toddlers.
We believe that learning should be a limitless experience – fun, exciting and engaging! So, we decided to make a donation to the preschool to build their library.
When we met with the principal, she also told us that they were in need of a new computer, so came back and surprised her with the new computer."
BTC has more than thirty adopted schools across the country.