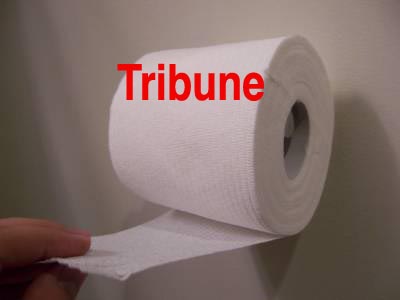 Nassau, Bahamas — After lying to the country like a criminal before an angry jury about speaking with Melissa Sears, the Tribune could not help but come out attacking the PLP. They came out swinging solid, licking the party where they believe it would hurt . This was because Bradley Roberts told them in short, the stench and heap of dung it was putting out smelt as if it was operating from George Orwell's Animal Farm.
Today they came out swinging at members of the PLP, attacking them at every turn on every spin they could find.
You see, the paper early this week allowed Wilchcombe to entrap them in a nasty attack against Perry Christie and Melissa Sears. Wilchcombe told his ear in the Tribune, Paul Turnquest, that Sears had left the Party because of some unkind words allegedly uttered by Christie. To better smooth over the lie, the Tribune said Melissa told them why she left the PLP. But this is not true, Sears never spoke to the Tribune nor has she spoken to any other media in the country. Hence, where did the Toilet Paper collect its report? We wonder who told them such a damnable lie? We wonder who could have been SNITCHING to them on the PLP and why?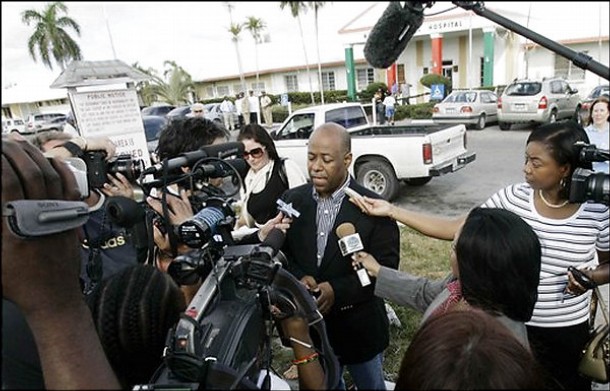 When the question was put to a Young Turk in the PLP on the need to remove the SNITCH out of the party the bold strategist said, "I agree completely!  During the Party's recent elections Obie tried (and to some extent he was successful) to convince voters that he was Christie's staunchest supporter, all while trying to undermine him throughout the 2002 – 2007 term in government.  Some people forgot how he blasted Christie's leadership then and was the architect of all sorts of stories in the Tribune.
"I say cut his legs off…the man should NOT be on any PLP ticket come next election."
Bahamas Press has warned Christie that the time is now to throw 'Da SNITCH' under the bus and let him rat to the Tribune all day. You see what Hubert does do with them eh? He does lock the door and cuss ya stink!