First it was the I-Group! Then Cotton Bay! Then GINN and now Bahamar?!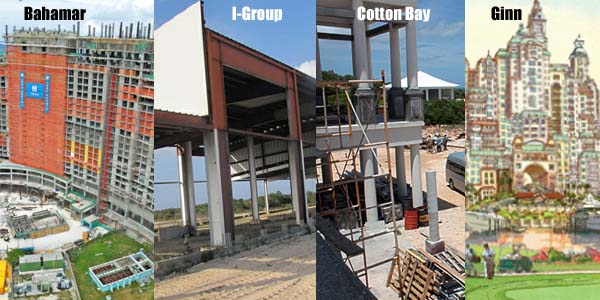 When will someone come to the PEOPLE OF THE BAHAMAS and advise us as to what is happening at BAHAMAR?! THIS IS NOT CHINA – THIS IS THE BAHAMAS!!!!

Nassau, Bahamas – There is a serious problem on the strip of Cable Beach where a hotel with an investment level of $3.5 billion is now at a standstill. Fences – as if some has taken possession of the property – are going up. Work has stopped. Contractors have vanished off the site. Less and less activity is being seen on the property and today word is coming in that senior managers are now, one by one, walking off the job. What has gone wrong at Bahamar?
More than a year ago Bahamas Press reported that Bahamar would not meet its December 2014 opening date deadline. We reported in that April, 2014 story that Bahamar would not be complete. In fact the project was more than 10 months behind its December grand opening date.
Shortly following our revelations, then Atlantis operator, George Markantonis, told the press that following January that The Bahamas faces "a nightmare" if Baha Mar's opening in 2015 fails to coincide with increased stopover visitor numbers which would mean a potential fight between the giant hotel operations for the limited business that can get here in the limited amount of air transport.
Well, we can only report and let yinner decide!
But what is more concerning to us is that what we are now seeing is a repeat of the "BIG DREAMS" orchestrated by the Christie Government turn into dust!
What is happening right now in Bahamar is almost a repeat of Ginn! A repeat of Cotton Bay! A repeat of the I-Group in Mayaguana and the list goes on.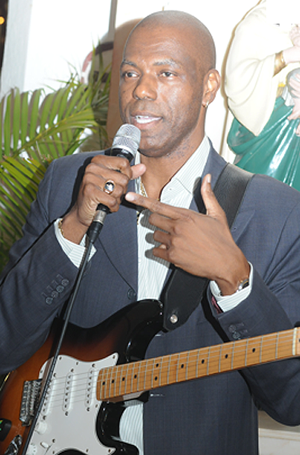 The problem here is this – VOTERS and working families bought into these "Big Dream" plans. Some left stable employment after being told that some great pie in the sky would change their lives forever. Thousands lined up for a job in the great vision of the Bahamian Riviera and now that something has gone terribly wrong – NO ONE IS SPEAKING TO THE PEOPLE ABOUT WHAT HAS HAPPENED! UNBELIEVABLE!
Bahamar has gone mute! The construction company is where ya put me! The Government, which has invested millions in tax dollars, and is a major partner in the venture, is out to lunch! They are all confused as to what has gone wrong and the people with all the sweet dreams packages sold to them are left with sand in their hands. Fred Ferguson we understand is one such employee of Bahamar, who is now home after being told he must cut grass in order to collect a salary. A noted musician – WHAT IS THIS!?
Boy, I tell ya! This is getting worse by the day and the longer it takes, the worse it will get!
Stop Selling Dreams….and put on more speed! Talking fool 'bout "Stronger Bahamas"?
We report yinner decide!