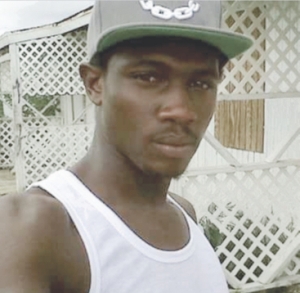 By The Freeport News

Nassau, Bahamas — Twenty-four-year-old, Jermaine Ethan Thompson was identified as the island's ninth traffic fatality for 2015.
According to police, "On Saturday, September 5, at about 2:18 a.m a traffic accident occurred on Sergeant Major Road. The crash involved a single vehicle, a Chevy Cobalt, license plate #56028, which was driven north on Sergeant Major Road in the left north bound lane by an unknown male along with an unknown male passenger.
"Upon passing the Gladstone "Moon" McPhee Park, he oversteered his vehicle on the asphalt surface and travelled on the eastern grassy shoulder into a wooden utility pole."
Assistant Superintendent of Police (ASP) Kenwood Taylor, officer in charge of the traffic division, believed that speed was indeed a contributing factor to the unfortunate incident.
Thompson, succumbed to injuries at the scene; however, the passenger was rushed to the Rand Memorial Hospital and listed in serious condition.
The teen was later airlifted for further medical assistance.
ASP Taylor took the opportunity to issue a stern warning to the motoring public to exercise extreme care and caution while driving.
"I would like to take this opportunity to appeal to the motoring public to drive with care and attention. Speed kills. We want to send a stern message to persons that are driving above and beyond the speed limit to drive with care and attention."
Published Tuesday, September 8, 2015