Police should question who in Immigration gave the pair authorization to conduct business in the Bahamas!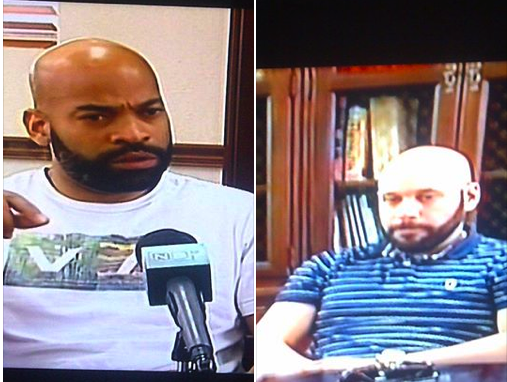 These two really believe we in the Bahamas are not up to their scam which has been practiced before in other parts of the world!
Robbery at Bahamar >> Jay Lopez (L) and Elvis Perez (R), both guests at the Melia Resort, claim they came to the Bahamas on business and, in the middle of the night while they were sleeping, someone mysteriously stole a bag out of their room that had "$30,000 in cash in it".
They claim they were doing business in the country.
Well, this is an easy investigation to solve. Firstly, police should ask Immigration if that is what they declared when entering the Bahamas!
Both men should have sought clearance to do "Business" in the Bahamas. Secondly, was this Bahamian money or American Money and we wonder if people can travel with that kinda cash on them?
In conclusion we wonder if NB12 asked, "What kind of business was this?" But ofcourse – that was never asked…. Things that make you go – Hmmmmmm!