Otis and Clifford Cartwright are latest homicide victims….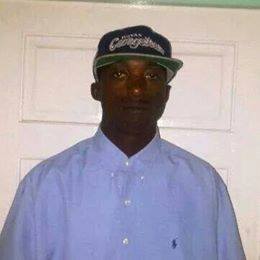 Nassau, Bahamas –– Breaking News coming into Bahamas Press confirms two men are dead following two separate shooting incidents early this morning.
We can report in the first incident a man by the name of Otis [Last name not confirmed] was shot.
He, we were told, was shot inside a home in the Meadow Street area while in bed with his girlfriend.
Sources close to the investigation tell us shortly after 5:30am a woman and a man [Otis] were asleep at their Meadow Street home when two men armed with handguns forced their way inside and fatally shot the victim in his head.
Like Rwandan-style Hutu rebels on bail both suspects then fled on foot from the crime scene into the morning darkness. Both suspects – we know – are somewhere, acting like nothing occurred by their hands. Blood is on their hands and that blood of the victim, we know, will track them down!
BP knows both cold, lawless killers may be in your home somewhere in the Bahamas right now. They are somewhere in [your] company. They are somewhere in and around around your child's company and, knowing how the SUPREME LAW WORKS, they will not get away! BP warns the relatives of the suspects to immediately and unconditionally turn them in before it be a day too late!…
Otis was pronounced dead at the scene. He, we can tell you, had recently been released on bail for a major crime.
In the second incident a murder victim by the name Clifford Cartwright of Cowpen Road was exiting a nightclub this morning with a male friend when gunmen violently and indiscriminately showered a hail storm of bullets in the direction of the men, killing Cartwright. His friend survived the ordeal.
This incident occurred shortly after 2:30 am. We can report, while we cannot say which club they exited, we know both men were brought to the PMH suffering from gunshot wounds.
Cartwright was pronounced dead a short time later. His friend is detained in serious condition.
All we can say is – FOR THE SAKE OF PEACE – PLEASE Bishop Jeremiah Duncombe – WE URGE YOU TO CONTINUE ALONG WITH YOUR BAND OF PRAYER WARRIORS – please keep praying for the nation. Since you led the country in a period of fasting and prayer – the Satanists who seek the blood of our children could do no crime in the Bahamas – Continue to plead the blood of JESUS over the country.
We report yinner decide!