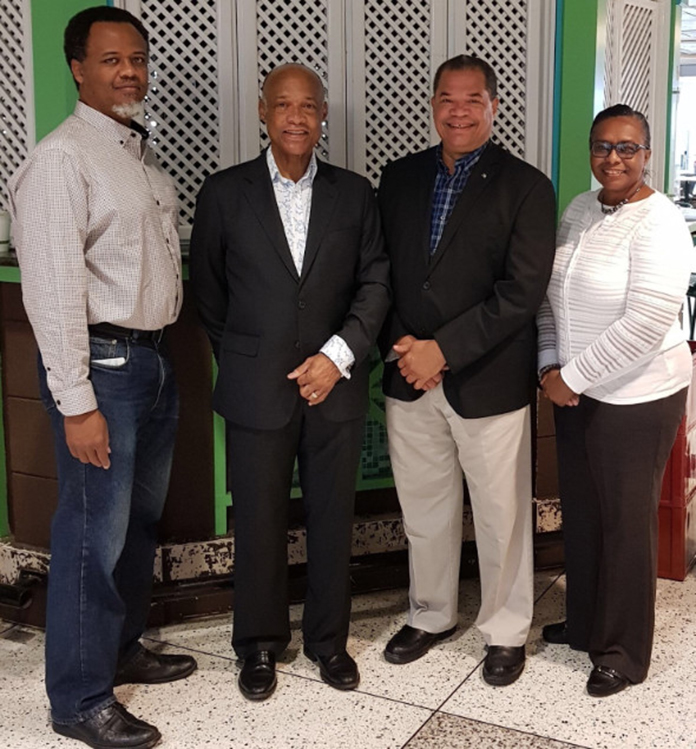 The Minister of Labour, Senator the Honourable Dion Foulkes recently joined Labour Ministers from throughout the region as he attended the XX Inter-American Conference of Ministers of Labour (IACML) of the Organization of American States (OAS) on December 7-8, 2017 in Bridgetown, Barbados. Minister Foulkes was accompanied by the Hon. Jeff Lloyd, Minister of Education; Ms. Althea Albury, Senior Deputy Director of Labour and Mr. Marcellus Taylor, Acting Director of Education.
The central theme of the conference was, 'Building on our Achievements and Advancing Toward Social Justice, Decent Work and Sustainable Development in the Americas.'
Officials attending the conference collectively reflected and sought to build consensus on three issues: achieving better coordination between education, training and labour, as an essential element to unleash youth potential and address the future of work; implementation of Goal 8 of the 2030 Agenda for Sustainable Development; and gender equality and ensuring labour rights and opportunities for vulnerable populations.