Country records 8th murder in 7 days – Spike in Homicides worrisome – NATION BETWEEN PRAISE GOD AND O LORD in fortieth year –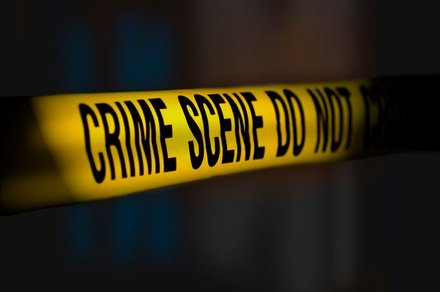 Nassau, Bahamas –– Breaking News coming out the Southwestern community of New Providence tonight records a double homicide; the eighth murder in seven days and the 48th homicide incident for 2013.
Certainly, the country is feeling a spike in murder and a wave of criminal activity, which appears to be relentless despite the strong fight by the Criminal Justice System of the country. Criminals are being caught and tried, but what is festering in the community, homes and churches is another story.
BP investigators left the crime scene shortly after 8pm tonight and we can report that clearly the murder scene was similar to that of a Nelle Brown-Cox incident. The victims must have been killed elsewhere in the country and then transported to the Carmichael Road West section of the island, just through a dirt track road off of Bacardi Road.
In the burnt out shell of the vehicle, investigators discovered two charred bodies, one believed to be a male and the other a female.
Both bodies were extensively burnt beyond recognition. This was a cruel murder indeed, but what we also can report is even worse.
Hacked limbs of the victims were discovered away from the victims' upper body parts. A foot was in one area and an arm in another. What a way to die.
Some believe this late breaking incident is another retaliation for another murder earlier this week of a young man who was shot dead, but police are not sure.
The Bahamas is going down a serious road if this theory is true and it will mean a few in this town clearly have lost confidence in the rule of law and have now abandoned all faith in the system to bring criminals to justice.
This is not good.
Police believe the charred car transporting the victims to this site was a stolen vehicle. However, this is not confirmed.
It was at around 6:31pm when a reported bush fire located on Carmichael Road west off Bacardi Road off the north side of the road first came to the attention of the police control room.
Fire personnel were dispatched and reported that while extinguishing the said fire, a vehicle was discovered in the midst of the flames and, upon checking same, two bodies were discovered inside the vehicle, burnt beyond recognition.
This latest incident records that almost 600 persons have been murdered in the country since 2007.
What a bloody nation we have on our hands. The Country in its 40th Anniversary year moves from Praise God to O LORD! How could a Christian Nation be found so violently rocked with RECORD MURDERS? Something has gone wrong in the homes!
We report yinner decide!