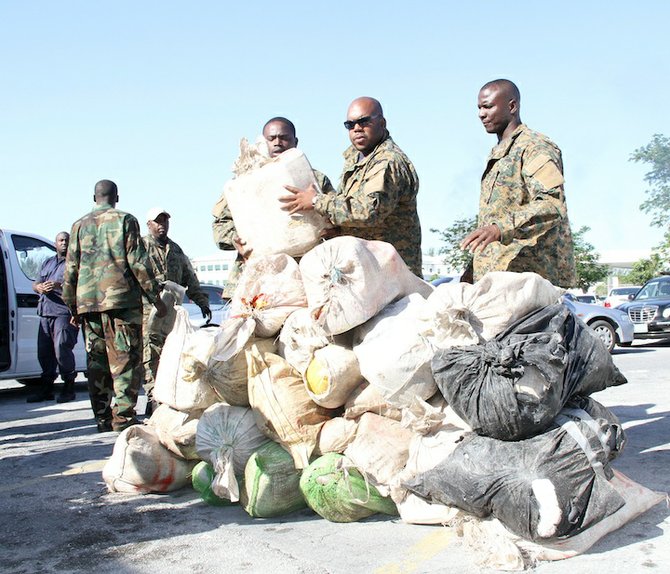 Bimini, Bahamas – Two males are in police custody after they were found with a quantity of dangerous drugs.
Reports are that on Wednesday 2nd March 2016, shortly before 8:00pm, police acting on information, while patrolling in the police boat in the area of the Bimini Channel, arrested two males who were found in water with a number of taped packages floating in the area. Both men were taken into police custody along with the suspected drugs that totaled (11) taped packages of suspected cocaine.
Investigation is continuing in this matter.