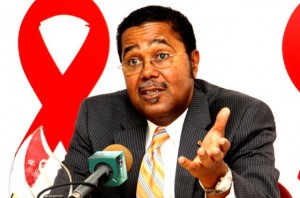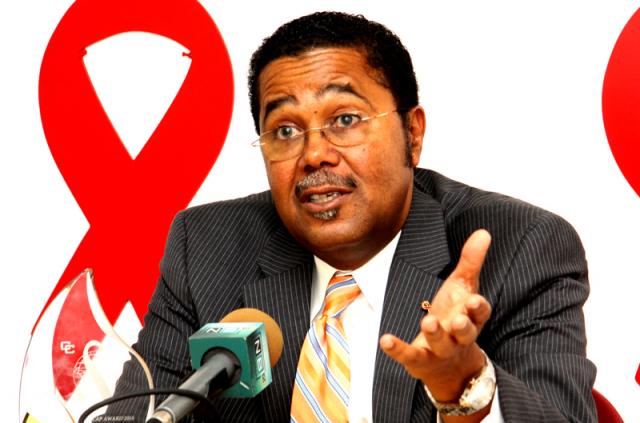 Friday, June 28 will be observed as Caribbean Regional HIV Testing Day. In support of the event, U.S. Chargé d'Affaires John Dinkelman, Minister of Health, Dr. Perry Gomez, PAHO representatives and officials from the public and private sector will participate in the HIV Testing Day activities that will be held in Pompey Square, downtown, Nassau. The Caribbean Regional HIV Testing Day seeks to raise awareness and to provide convenient onsite testing, especially targeted at youth and other at-risk groups.
The U.S. Embassy, through the President's Emergency Plan for AIDS Relief (PEPFAR), will provide the funding that will enable trained phlebotomists to conduct free tests and provide pre/post counseling in a confidential location. During the event, Chargé Dinkelman will participate in the public HIV testing in support of the initiative.
In The Bahamas, the FY 2010-2014 PEPFAR program (valued at approximately $10,389,167 in assistance) is being supported by the following USG agencies: Centers for Disease Control, Department of State, and the United States Agency for International Development. Local partners include: the National AIDS Program and Ministry of Health, and several local non-governmental organizations including the AIDS Foundation, Red Ribbon Campaign, the Red Cross, and others. The National AIDS Program and Ministry of Health (MOH) are working in all program areas, whereas the local NGOs focus activities primarily on prevention interventions.
The PEPFAR Caribbean Regional Program is a five-year ($100 million) program spanning FY 2010-1014 which builds directly on the HIV/AIDS National Strategic Plans of each participating country and is guided by a Caribbean Regional HIV/AIDS Partnership Framework. The Partnership Framework is collaboration between the U.S. Government, the Pan-Caribbean Partnership against HIV/ AIDS (PANCAP), the Organization of Eastern Caribbean States (OECS) HIV Prevention Unit (HAPU), and twelve national governments.
This is a request for your media representative to provide coverage of the official HIV Testing Day tour on Friday, June 28 at 11:45 a.m. in Pompey Square, downtown Bay Street.