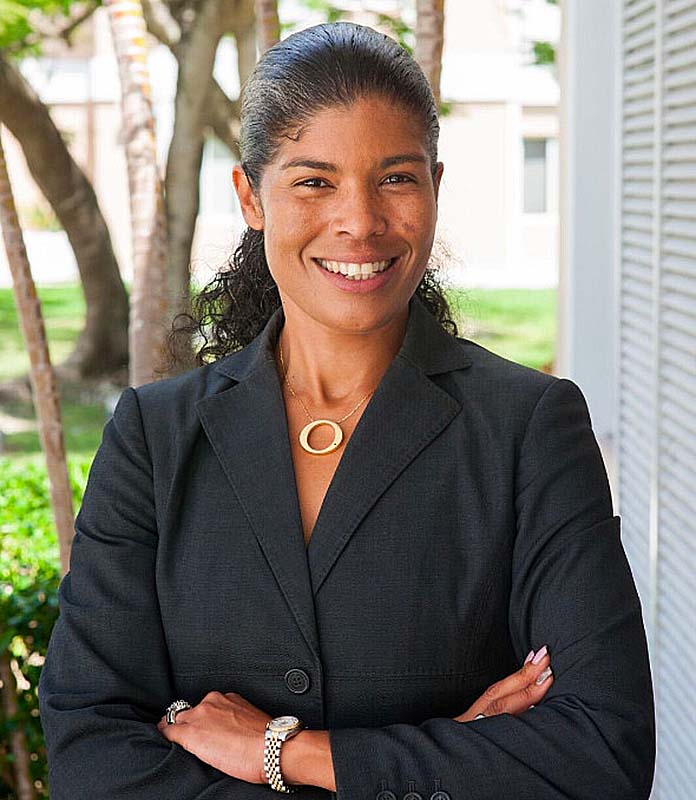 Accomplished commercial and civil litigator and legal professional Mrs. Tracy Ferguson-Johnson has been appointed General Counsel at University of The Bahamas (UB), responsible for providing the vision, planning, strategic direction and operational management of the Office of the General Counsel.
In this capacity, Mrs. Ferguson-Johnson will manage the University's legal representation in all litigation and administrative proceedings and provide counsel and advice on compliance with the laws of the Commonwealth of The Bahamas and the statutes of the UB Act.
As General Counsel, she will maintain an appropriate framework for internal controls to ensure and protect the University's legal interests and reduce its legal risks, serve as the University's "Attorney and Counselor at Law" with respect to all legal matters relating to employment, purchasing, real estate, patents and technology marketing, sponsored research, and external sales.
Mrs. Ferguson-Johnson will also operate as the liaison between University of The Bahamas and the Government of The Bahamas Office of Attorney General. Subject to the direction of the Board of Trustees and President, the General Counsel is also responsible for resolving all legal claims and initiating and appealing all lawsuits and administrative proceedings as well as managing outside counsel budgets, issuing contracts for legal services and retaining outside counsel, if necessary, on behalf of the University. Mrs. Ferguson-Johnson has two decades of professional experience in commercial litigation, with a particular focus on large scale complex commercial matters, corporate and operational activities, regulatory licensing and compliance, insolvency, trust disputes, real property law and resort development and operations. She has served as Managing Partner of Dunmore Law Chambers, Associate General Counsel at Baha Mar, Partner at Callenders & Co., one of the oldest law firms in The Bahamas, and Associate Attorney at Lennox Paton. She has regularly appeared before the Supreme Court and Court of Appeal in The Bahamas and had the occasion to appear before the Privy Council and participate in offshore litigation in the United States of America, South America and Trinidad and Tobago.
Admitted to the Bar of England & Wales and the Bar of The Commonwealth of The Bahamas in 1997, Mrs. Ferguson-Johnson is a member of the Bahamas Bar Association, the Honourable Society of Gray's Inn and the Overseas English Chancery Bar Association.
Mrs. Ferguson-Johnson earned an LL.B (Hons) from the University of Buckingham, Buckingham, England in 1997.