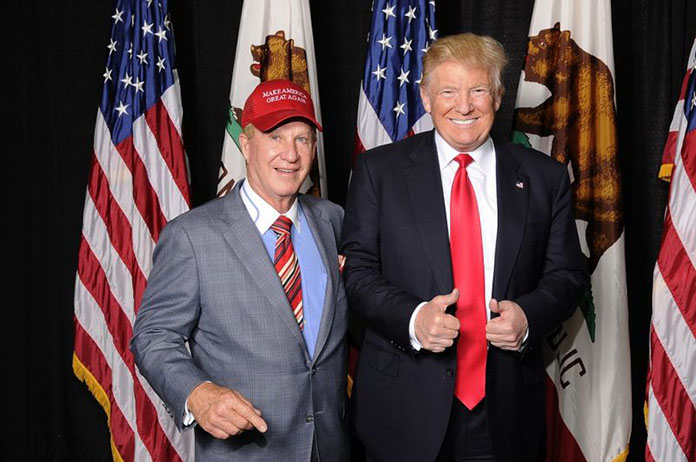 PRESIDENT Trump's pick for Ambassador to The Bahamas looks set to be beaten to the job.
Billionaire Douglas "Papa" Manchester reportedly may lose out to William "Doug" Douglass in the race for Ambassador to The Bahamas. Manchester, 75, had to be renominated for the job in January after the Senate Committee failed to approve him last year.
But in February, Manchester, of San Diego, Calif, had to apologise publicly for being a sex-beast boss known for the sexual harassment on the job of his female staff.
And since that grovelling apology, Douglass has emerged as favourite to be U.S. Ambassador here.
Douglass has been visiting The Bahamas since 1962. He is a grandson of the late Juan Trippe, founder of Pan Am Airlines and resident of Cotton Bay, South Eleuthera.
Douglass donated $200,000 in 2017 for a basketball court at the Wemyss Bight Primary School.