Day One in the trial of Frank Smith, former Chairman of the Public Hospitals Authority (PHA)!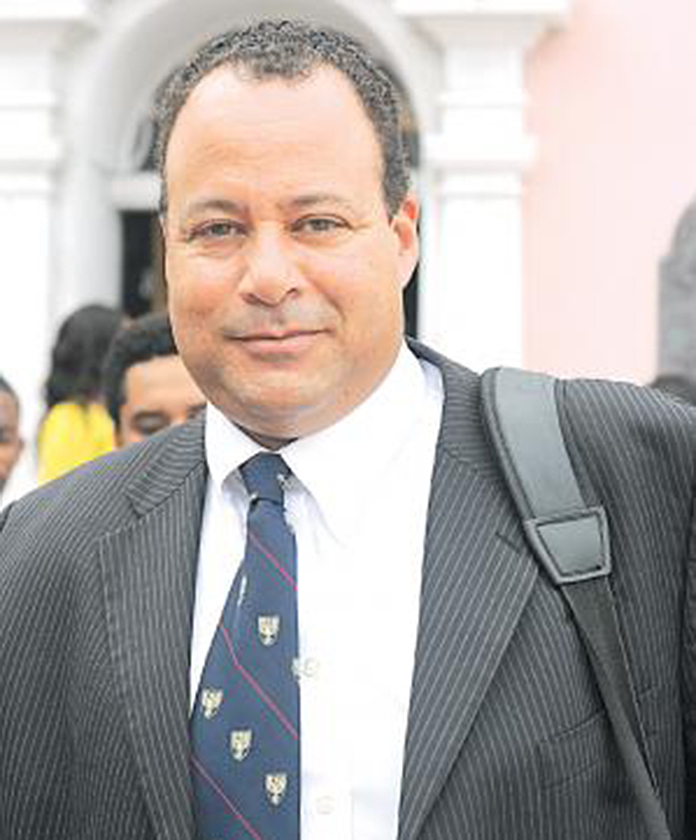 Nassau – Bahamas Press was in the courtroom where former Chairman of the Public Hospitals Authority (PHA) Frank Smith is being tried on 13 counts of extortion, one count of attempted extortion and one count of bribery.
The trial began today after it was adjourned yesterday because a court stenographer did not show up for the proceedings.
Taking the witness stand was the Virtual Complainant, Ms Barbara Hanna, who had plenty to say to Chief Magistrate Joyann Ferguson-Pratt as the case opened.
The morning session began and Hanna told the Chief Magistrate, "Your Worship, I don't know why I am here and I feel I am bring used!"
The morning session was powerful and left everyone in shock.
During the 3pm session, under cross-examination, the question were put by counsel: "You come here under pressure?
Hanna: Yes
Question: Against Your Will?
Hanna: Yes! It is so.
Question: In your mind, who is using you?
Hanna: As far as I am concerned I am not the one who went to the police. That is how I feel about the situation.
Question: And you are upset?
Hanna: Of course! The police called me in and I didn't go to them.
Question: Do you remember when they called you in?
Hanna: I didn't go in for days. I didn't want to go!
The case continues tomorrow. Smith is accused of attempting to extort $5,000 from Hanna during May 2017. Prosecutor is Anthony Delaney and defense team is headed up by Damian Gomez QC.
We report yinner decide.