Could Fidelity be caught up in that FIFA SCANDAL?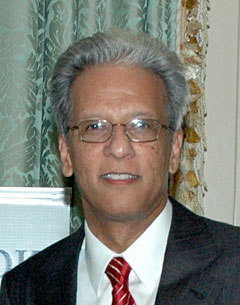 Western Union counters in the Cayman Islands closed without warning Friday after Fidelity Bank's board of directors decided one day earlier to end the service, according to the bank.
Fidelity also pulled the money transfer service from Turks and Caicos and the Bahamas.
Services like Western Union allow people to transfer cash across borders, typically to send remittances to family overseas. Concerns over money laundering and terrorism financing have made the all-cash business a problem for regulators and for the banks that act as local agents for the money-transfer services.
Fidelity Bank (Cayman) CEO Brett Hill said the bank had been considering dropping Western Union because the risks have increased while fees have declined. "It's been an increasingly marginal business for us," he said.
Mr. Hill said in an interview this week that the fees banks could charge for money transfers have fallen significantly as competition has increased around the world.
He said the bank's board made the decision Thursday to stop all Western Union transfers by the end of the next business day. He said he did not know why the board decided to close the sites so quickly.
Reached by email, Fidelity Group CEO Anwer Sunderji, who also chairs the board, said, "We had already made a decision to exit Turks in 2014 and the wider relationship was just a matter of time."
Customers were surprised and annoyed Monday to find a sign, in the familiar yellow and black of the worldwide brand, announcing that Western Union was closed. Western Union had counters at Kirk's and Foster's supermarkets and at Fidelity Bank. Representatives at the grocery stores said they had not heard why the services closed, but that they had received a letter late last week to close the counters by the end of business on Friday.
There are three remaining money transfer services in Cayman: First Financial Caribbean Ltd., which operates MoneyGram; Green Fields Capital (Fast-Funds Money Transfer) Ltd.; and JN Money Services (Cayman) Ltd., which works through the Jamaican national bank.
Jamaica is the largest recipient of remittances from Cayman. Last year, according to the Cayman Islands Monetary Authority, people in Cayman sent more than US$110 million to Jamaica. The Philippines, Honduras and the United States made up the other major countries for remittances, each receiving more than $12 million from the Cayman Islands last year. Total remittances topped almost $180 million last year, according to CIMA.
Western Union found itself in trouble recently in Ireland for not having appropriate policies and procedures to prevent money laundering and detect possible terrorism financing. The company agreed to pay a fine of 1.75 million euros (US$1.9 million) two months ago.
Jeffrey Webb, the former FIFA and CONCACAF official now facing corruption charges in the United States, worked as Western Union's local agent.
Representatives for Western Union in the United States did not respond by press time.