Adventist Church on Crooked Island is no more!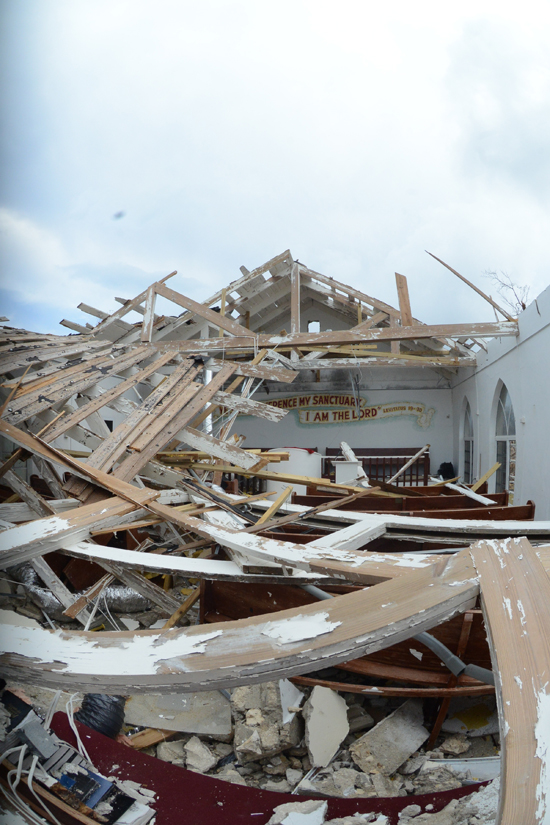 CROOKED ISLAND – Michael Carroll, a resident of Landrail Point, Crooked Island, recalls the horror he and his wife endured when Hurricane Joaquin washed the sea into their home. NEMA, the Prime Minister, Deputy Prime Minister and key officials toured Acklins and Crooked Island on October 6th.
The photos here of Crooked Island tell the story.
(BIS Photos/Peter Ramsay)