What is happening at Potter's Cay with all these drowning deaths?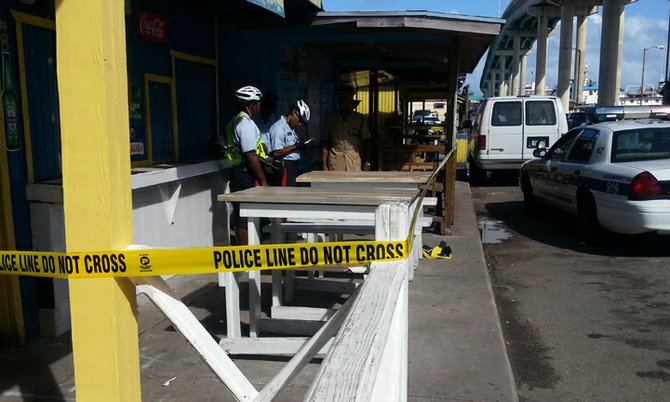 Nassau, Bahamas — A drunk man who dived for conch lost his life at Potter's Cay yesterday.
Friends of the intoxicated man warned him just minutes before he plunged to his death.
"I warned him to not go into the water, but he refused to listen. He had been drinking the entire night but, with his head being hard, he went anyway," a friend of the deceased man told BP.
Police were called to the area where the suspected drowning of a man in his late 20s or early 30s occurred around 10:00am. There they found the body of a man submerged beneath a fishing vessel moored in waters at Potters Cay Dock. The man's body was retrieved from waters by divers and he was pronounced dead at the scene.
An autopsy will be performed to determine the exact cause of death.
A number of death continue to occur in the area with conch divers. BP believes someone has these drunk men covered under heavy death insurance.
Last year in early November the body of 39-year-old Roger Chris Miller was pulled from the waters at Potter's Cay shortly after 9:35am. Emergency Medical Services (EMS) responded and pronounced Miller dead a short time later. He, too, we are told, was heavily under the influence at the time he leaped for conch and drowned.
But who is looking into these incidents and BP wonders who is the person collecting these huge insurance payouts.
We report yinner decide!