Oswald Brown Wr

ites
– Darren Cash's victory was so decisive and his public support for Dr. Minnis' leadership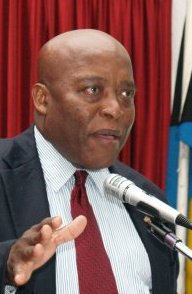 Am I the only one who has noticed that Sharon Turner, a recent ubiquitous contributor to Facebook who claims to be an FNM supporter, has been eerily silent with regard to Darren Cash's landslide victory in the race for the chairmanship of the FNM?
There could be two reasons for her decision to stop making a fool out of herself with her commentaries that obviously are dictated to her by former Prime Minister Hubert Ingraham, her lord and master, for whom she diligently served as personal photographer and PR person, among other duties, throughout his recent five-year tenure as Prime Minister.
First and foremost, she must now be totally embarrassed for having launched such a bitter and venomous attack of current FNM leader Dr. Hubert Minnis following the Abaco bye-election, given the fact that Dr. Minnis now appears to have garnered enough support in the FNM to sustain his bold statement that the era of Hubert Ingraham's leadership of the FNM is over.
The second reason obviously is that Darren Cash's victory was so decisive and his public support for Dr. Minnis' leadership means that she has absolutely no role for her to play in the public relations department of the FNM and she must now be about the business of finding a way to make a living in the post-Hubert Ingraham leadership era of the FNM.