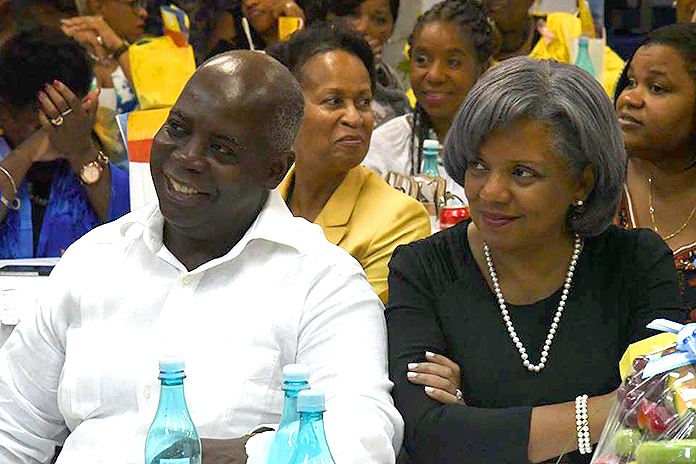 Women Still Important To The PLP
Nassau – Even before the formation of the great Progressive Liberal Party, women have always played a leading role in the positive growth and development of The Bahamas, therefore, it was no strange thing that when the opportunity came for them to vote, they seized it observing and knowing it would be the PLP that would give them the ability to build a successful Bahamaland.
It was through the unity of the Women's Suffrage Movement that a foundation was provided for courageous women to demonstrate their right to vote in the General Elections.
History shows where former Governor General the late Sir Henry Taylor headed a group of activists who travelled to London, England to fight for women's rights to vote in the country. Prior to this, women were denied many times, unfairly being treated as second class citizens. Observing the strong strides the then Progressive Liberal Party under the leadership of former Prime Minister the late Sir Lynden Oscar Pindling was making, the women saw where if they could vote against their oppressors, then they could change the nation, allowing it to become better for future generations.
In the past, Bahamian women took pride in being able to care for their families and were therefore, equipped to organize fundraisers and events to strengthen the PLP's influence in society. Through the various branches, much was achieved as they knew much had to be done.
According to former Governor General, the late Sir Clifford Darling in his book, "A Bahamian Life Story," women are the 'Bedrock' of the PLP.
Today, the PLP is still an establishment that believes in and supports the rights and goals of Bahamian women! In his platform presented to party supporters as he enters the leadership race to reclaim his position, Party Leader Philip 'Brave' Davis is expressing his desire to ensure the continuous promotion of talented women is made top priority.
He noted that the party must make annual financial contributions to the Women's Branch so that they can effectively carry out their duties.
In his message leading unto the the convention Davis told women that under his leadership their place around the table is assured. "Be ready to take on greater roles and responsibilities that will make us stronger together."
Additionally, Davis says he is willing to support regular forums and Convention settings specifically formulated for women. Davis intends to push this initiative forward at the upcoming National Convention set to begin October 22 – 25.
END –
#changewillcome
#brave
#allthetimeplp #PLPConvention2017 #PLP #ANewPerspective