Why can't the Tribune conduct its own poll like BP and publish the cut hip headed for the "NO" VOTE campaign? Kevin Harris has never won one campaign in his entire life – NOT ONE!!! And Moncur is where ya put me!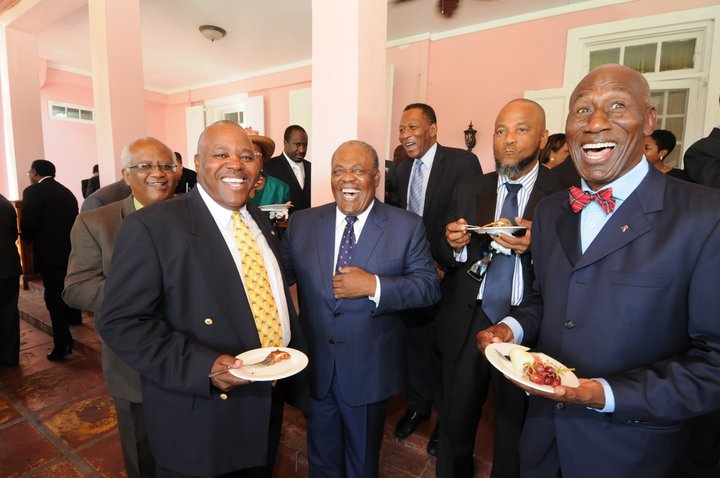 Moncur says he conducted a Poll – but guess who funded it? We ga whistle yinner point!
Church cannot get members out to Prayer Meeting and Bible Study – Ya think they could get them out to VOTE "NO"?

Nassau, Bahamas — It is amazing to see that Hubert Ingraham's Justice of the Peace Rodney Moncur has to do a poll on the upcoming referenda for the Tribune and other media.
The decision is incredible indeed.
Moncur who is known as an agent of Hubert Ingraham and 5-star general against the Christie administration was downtown this week attempting to suggest what the voters headed to the polls come Monday would do.
Bahamas Press finds this incredible indeed seeing that we at BP, a young media group, could have engaged a credible polling group – BBB Analytics – for the upcoming event and the 100 year old newspaper couldn't do the same!
UNBELIEVABLE!

Here we have these very powerful dying dinos which have been around for over 100 years acting like two year olds when it comes to gathering polling data for the upcoming poll.
Bahamas Press will tell you now, according to our data, the Referenda on Gaming in the Bahamas will be a BLOWOUT! YOU HEARD IT HERE FIRST!
It will be a landslide victory for the workers of the Gaming Industry who are at the centre of this debate.
A wide majority for Bahamians who refuse to affix their hearts against their brothers and sisters in the local gaming industry and are prepared to let them keep their jobs come what may!
The Cut Hip is going to be so severe, even religious towns like Long Island are going to give the referenda the nod.
In polling data released this week left BP in shock to discover that pastors have almost no influence on the decision of their members. When asked "what influence does your Pastor, Priest, Reverend, Rabbi or Spiritual Leader have over the decisions you make in your life?" the results were as follows:
87% of the respondents said their Spiritual Leader had no effect or influence over their decision making.
8% said that their Pastors had some influence over their decisions
5% of the respondents indicated that their Spiritual Leader had great influence over their moral conduct.
One bible believer said: "My pastor cannot get the church to bible study and prayer meeting – you think he could get them out for da referenda? Chile Please!
"We have trouble getting all our members out to church, I wouldn't shout bout to vote!"
According to that believer, out of a church membership of 800, if 10 come to bible study that is a crowd!
We report yinner decide!