What we ga do when they come for you? Criminals brewing fear on streets as unlicensed guns are in the hands of the deaf and dumb!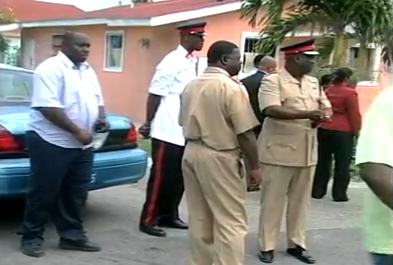 Nassau, Bahamas — Bahamas Press is reporting another massacre on the streets of the capital and just this morning we can confirm the deaf is packing weapons and are aiming them at an unarmed citizens.
This breaking report comes from the Nassau Village area, which has left police troubled as to the incidents of crime and the number of suspects brandishing weapons on the streets of the capital. The situation is clearly getting worse by the minute.
The violent development has police looking for a suspect, who we are told, is on the run.
Police are requesting the public's assistance in locating an deaf male who shot up the 14-year-old girl 9 times about the body as she walked in the area.
The incident reportedly occurred shortly before 9:00 am on this morning.
Preliminary reports indicate that the female was walking on Catherine Street, in the Nassau Village area, when a male known to her approached her and demanded cash.
The teen reportedly replied that she had no cash and was subsequently shot multiple times about the body.
What savage beasts are these lurk the streets?
The young female victim was taken to hospital via EMS personnel where she is detained in critical condition – clinging to life.
Police are following significant leads into the matter.
WHAT IN THE HELL IS THIS? THE DEAF GAT GUN AND ROBBING TOO?
We report yinner decide!