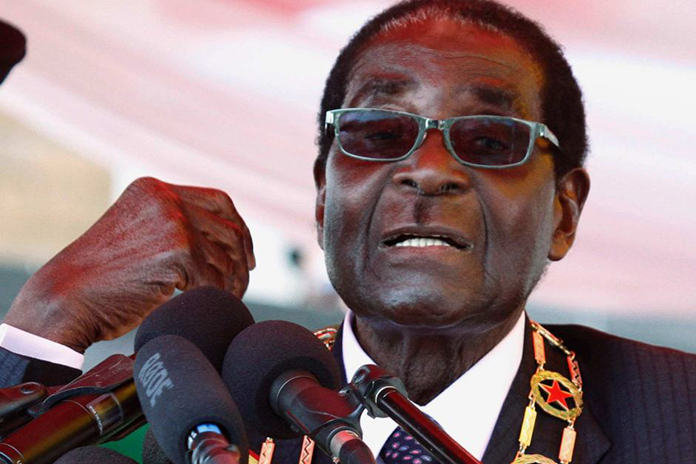 They gat Zimbabwe President Robert Mugabe detained under house arrest as the military has removed him from power. THE WEST HAS FINALLY WON!
He's 93. She's 52. And they've both been put under house arrest by Zimbabwe's army.
At the centre of the crisis currently gripping Zimbabwe is President Robert Mugabe's wife Grace.
Her rise from political obscurity to become the front-runner to succeed her ageing husband appears to have prompted the country's military to step in, with tanks on the streets and Mr Mugabe confined to his home.
The military insists it hasn't staged a coup, but is rather targeting "criminals" around Mr Mugabe.
And that has been taken to be a reference to supporters of the first lady.
Find out who she is and how she got to the position she's in.