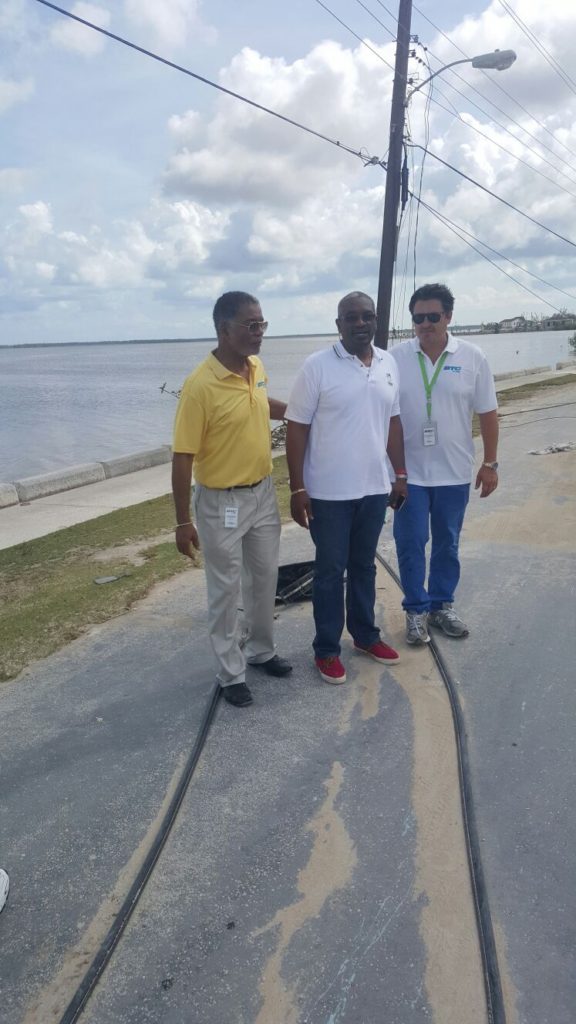 Dr. Minnis, Leader of the Free National Movement (FNM), issued the following statement on recommendations for rebuilding efforts following the devastation of Hurricane Matthew:
"Though Hurricane Matthew struck The Bahamas with all of its force this week, it is clear that the storm has not broken the resiliency of the Bahamian people. While I have accompanied Prime Minister Christie and NEMA to assess the damage on Andros and Grand Bahama and have toured New Providence to check on my constituents and Bahamians across the island, I witnessed utter devastation on a massive scale to so many homes, businesses and communities. It is horrific, but I also saw friends and neighbours coming together to help each other start the long process of recovery. I know in my heart that The Bahamas can and will come back stronger. As the Opposition, we have stated previously and renew our promise to work with the Government and the people to do all we can to rebuild our Islands."
"After viewing the devastation first hand I also came to the conclusion that several immediate steps can and should be taken to help rebuild the country and keep Bahamians safe. First, the Government should declare all areas affected by the storm as disaster areas and immediately issue exigency orders to allow homes, its contents, vehicles and or its parts that have been damaged or destroyed, to be replaced duty and VAT Free. These orders should remain in place for at least six months.
Next, I would also strongly encourage all financial institutions to provide funding for replacement equipment or materials at reduced rates in these cases. We need to take steps together to see that everyone gets back on their feet as quickly as possible in order for all Bahamians to recover. These two easy recommendations will alleviate a huge burden on Bahamians who must work to rebuild their lives and I think we can all agree that now is not time for anyone – either government or financial institution – to profit off the suffering and hardship of Bahamians in need.
"And while we all thank God that there have been no major injuries or deaths in the initial aftermath of Hurricane Matthew, I believe there are several other ways to ensure that we continue to safeguard our communities and the people. I would recommend the Government to advise individuals whose homes or businesses have been severely damaged not occupy such facilities until declared structurally sound. Further, the Government should advise Bahamians not to drink well water unless – and until – it has been properly tested because it could be contaminated from the flooding. And finally, the Government should immediately commence with fogging in areas that were flooded to prevent against mosquito borne diseases including the Zika virus."
"It has been a horrific few days for Bahamians across our islands but thankfully there has not been any reported loss of life. We will get through this by working together with our neighbours, friends, and families to help each other rebuild. And I believe these recommendations can be solid first steps that the Government can take to meet those ends and to help Bahamians start to recover."
"I wish to commend NEMA, our law enforcement agencies, and the many volunteers, for their combined efforts in working together, rescuing those in danger, and keeping our people safe.
May God continue to bless our Bahamamaland."