<<< Brent Symonette lost on immigration policy.
The Interview on the steps of the Cabinet on Tuesday 26th. The Minister are all dillusional and are speaking out of turn. Click to Listen.
Nassau, Bahamas — Last evening  Cable 12 news assignment reporter Candia Dames along with other field journalist from local media houses made inquiry to DPM and Minister of Immigration Brent Symonette regarding the Haitians who had entered the country illegally. In a coward attempt to evade the journalist on assignment, Symonette paced towards the Cabinet office advising the reporters assembled that the Haitians were likely to be released.
A few minutes later State Minister "Bran" McCartney was caught dead center in the middle of a web of mediocre infedels as he was questioned also about the future status of the illegal immigrants. McCartney herald audaciously that the immigrants would be prosecuted and justice would remedy the matter; but that was his position only after learning from reporters only a few minutes earlier, Minister of Immigration Brent Symonette alluded there was a possibility the immigrants would be released.
A short time later the bereaved PM showed up to the Cabinet Office; remember the PM lost his spiritual advisor during the great quake. Reporters were confident of a definate conclusion on the immigration matter.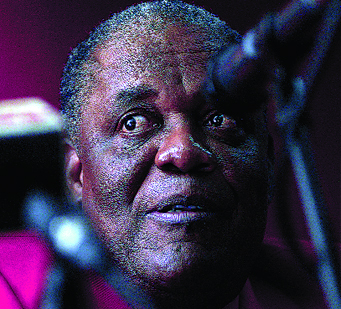 Being asked the very same question about the future status of the illegal immigrants, an inconsolable Ingraham heralded his reiteration that the Immigrants would be prosecuted like he always said. Reporter Dames interjected the PM and advised, "But um um, Minister Symonette stated that the Haitians are very likely to be released" Ingraham replies, "Well if ya dan ask him vy ya askin me? So you could write what you wrote in that editorial dis morning?…" The PM looked as if a ton a bricks was dropped on his head. He was confused.