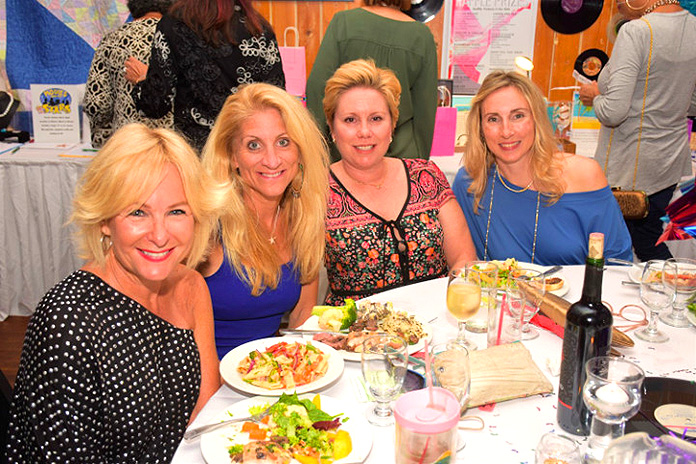 Nassau, Bahamas – On March 17th, the Inner Wheel Club of East Nassau hosted an evening event in support of a Bahamian nonprofit organization called Lend a Hand Bahamas. Inner Wheel is one of the largest international women's groups with three key objectives including: to promote true friendship, to encourage the ideals of personal service, and to foster international understanding. Any woman who shares these objectives can join the organization. Inner Wheel graciously donated $17,000 from the funds raised on March 17th to support the work of Lend a Hand Bahamas as they complete the new Neville and Nora Dorsett Community Center in Grant's Town located Over-the-Hill in Nassau.
Lend a Hand Bahamas (LAHB) was officially incorporated as a Bahamian non-profit organization in October of 2014 following the revelation of the need for more opportunities and activities in many socio-economically disadvantage communities of Nassau and the family islands. The organization immediately launched the planning for a much-needed community center in Grant's Town after realizing the need for a safe space. In 2017, Lend a Hand Bahamas strategically merged with a local nonprofit organization called Lignum Vitae 4-H, which was founded by Shelagh Pritchard and thirteen founding members in 2008 after performing a needs assessment to determine local conditions and 4-H program areas of interest. Lignum Vitae is endorsed through the University of Florida IFAS extension services. Lend a Hand Bahamas has lent some support to Lignum Vitae 4-H in the past to work with the children that the Center will ultimately benefit, and we soon realized the impact our two organizations could have together for the community. Thus, Lignum Vitae merged into Lend a Hand Bahamas and brought with them a robust amount of vetted and tested programming that we plan to implement on a larger and more consistent scale starting in Summer 2018.
For more info about Lend a Hand Bahamas and ways to support the Community Center you can go to: www.lendahandbahamas.org. Pictures from the evening are also available upon request.