2:09am UPDATE >>> BREAKING NEWS BP UPDATE >>>

The lifeless body of George Nixon hunted down last night. He become the country's latest homicide victim.
Shooting took place just after 10 pm ….Young man was hunted down like an animal….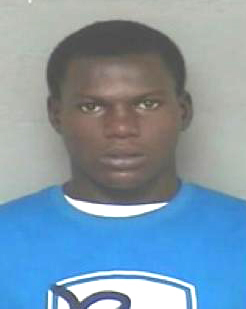 Nassau, Bahamas – Detectives were called to another bloody crime scene tonight where a young victim was shot dead.
Bahamas Press has identified the victim to be 23-year-old George Nixon AKA "BARBOO".
Police are now requesting the public's assistance in helping them to solve this latest incident that occurred in the Lyon Road area off Shirley Street.
Officers made the discovery when they responded to reports of gunshots being heard in the area.
Around 10:00pm last night, George, a resident of Lyon Road was standing in the street when two males armed with handguns accosted him and began discharging shots in his direction.
He ran to the rear of a local business where he was cornered and fatally shot multiple times about the body.
He didn't have a chance. His bullet-riddled body was pierced and pinned to the ground; with almost 30 rounds. He didn't have a chance.
Once again, he was known to police.
BP IS LIVE! We report yinner decide!
PS: You will read this on Bahamas Press now – YOU WILL READ IT IN THE WUTLESS MEDIA Saturday the earliest… Which would you choose…
Home Invasion in Silver Gates….
Police are seeking the public's help in solving a home invasion and shooting in the Silver Gates area.
According to reports, sometime around 9:00pm on Thursday 21st August 2014, a 16yr old male, whom escaped from the Simpson Penn School earlier during the week was standing in his yard at Silver Gates when he was accosted by two males, one of whom was armed with a rifle. The armed male discharged his weapon striking the youth to the side. The men then entered the home and searched, relieving the family of cash and jewelry.