GUILTY! GUILTY! GUILTY! Criminals have no where to hide and will not get away!!!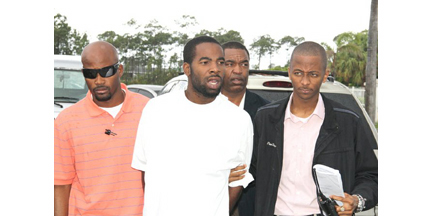 Freeport, The Bahamas – On Wednesday 4th March 2015, David Stuart age 23 years pleaded guilty to manslaughter in the Supreme Court, he was sentenced to 17 years at Her Majesty's Prison in New Providence.
This is a matter that was reported to police on the 29th April 2013. The decease was Peter Higgs Burrows age 2 years old.
The second male convicted is Mario Sawall, he was convicted on one count of Armed Robbery and sentenced to 18 years at Her Majesty's Prison in New Providence. This is a matter that occurred on October 12th 2013 in West End, Grand Bahama.
Chief Justice Longley presided on both matters.
Also, Wanted suspect Keilo Keith Thompson age 19 years of #498 Hawaii Avenue, Freeport, Grand Bahama, was arraigned on Thursday 5th March 2015, before Magistrate Charlton Smith in Magistrate Court #2 on two counts of Housebreaking.  He pleaded guilty to all matters and the matter was adjourned to Friday 6th March 2015 for sentencing.