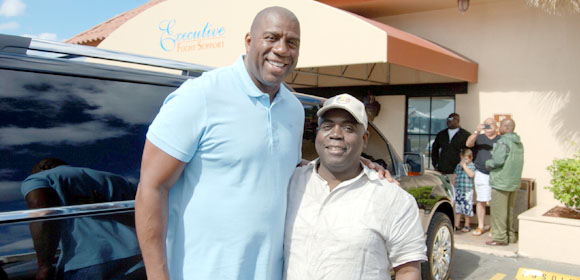 Cat Island, Bahamas — This past weekend the Hon. Philip Brave Davis, Member of Parliament for Cat Island, Rum Cay and San Salvador continued a national listening tour and hosted post New Year's celebrations for his constituents in Cat Island.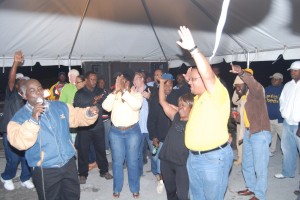 On Friday evening hundreds of children in South Cat Island were feted by Mr. Davis at a party held at the Old Bight Primary School.  The children's party was followed by a party for the adult constituents in the area, which was also well-attended.  Mr. Davis was pleased with the huge turnout and was thankful for the continued support shown to him by his fellow Cat Islanders.
"This event is just a small token of thanks for the love shown to me over the years by people who mean so much to me" said Davis.
Davis also stated, "It does my heart good to see so many Cat Islanders working together and celebrating our island's prospects for 2011."
On Saturday evening a similar event was held in North Cat Island at the Rake N' Scrape Festival Site in Arthur's Town.  At that event, Davis addressed the jubilant crowd of Cat Islanders in attendance.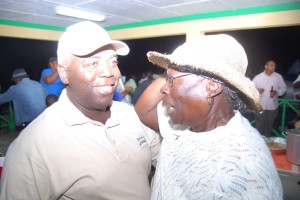 A very passionate Davis, personally wished his constituents a prosperous 2011 and thanked them for their support of him over the years. He declared that he would be offering himself as a candidate of the Progressive Liberal Party to represent the people of Cat Island, Rum Cay and San Salvador, and that any rumors that he would be running elsewhere are untrue.
In classic campaign form, Mr. Davis told those in attendance, "You know what you have but you don't know what you could get.
He warned his constituents, "The silly season has begun and there will be those who will tell you that I have done nothing for Cat Island.  You know better and I am certain you will tell them of all the things we have accomplished together.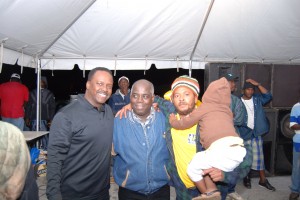 "I am proud to report that I was instrumental in developing a port of entry in Cat Island, in bringing free cable television to the island and lobbying for Bank of The Bahamas to open a branch here," stated Davis.
Mr. Davis reminded Cat Islanders of the recent significant personal contribution to the upgrade and development of the Rake N' Scrape Festival Site, the new basketball court in the North and the commenced construction of a track and field and sporting facility in South Cat Island which were also in part paid for by the $200,000 constituency allowance granted by the Government in 2007 and 2008.
Mr. Davis spoke of his efforts to get improved first class cellular service in Cat Island, the new dock at Bennet's Harbour, the addition of a morgue to the Smith's Bay clinic and his ongoing support of major events, philanthropic efforts and support of the schools and young people throughout Cat Island. "These are only a few of the initiatives that I am proud to have made possible in my Island."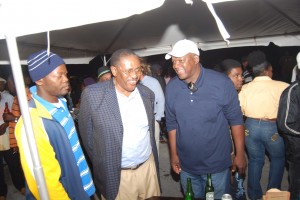 "I have been with Cat Islanders through good times and bad times and I will continue to be here for Cat Island as long as I have breadth in my body," promised Davis.
He also invited his constituents to "Continue journeying with him as we ensure that Cat Island continues to take its rightful place in The Bahamas."