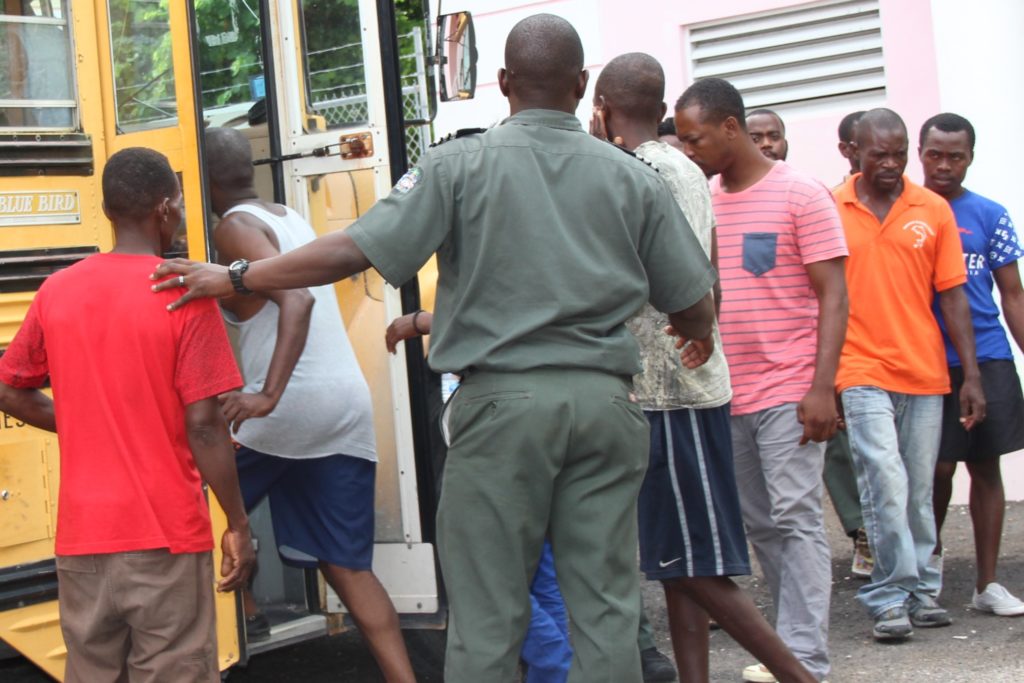 NASSAU| On Saturday, 16th, and Sunday, 17th September 2023, Immigration officials on the island of Bimini apprehended thirty-six (36) Ecuadorian nationals; nineteen (19) males, sixteen (16) female, one (1) minor, and, one (1) Dominican male.
The group was medically assessed by local health official and were transported to the capital for further processing. They are currently being detained at the Carmichael Road Detention Center.
The Department reassures the public of our commitment to regularize the movement of people throughout The Bahamas so as to ensure the safety of its citizenry.
For more information, call the Public Relations Unit at 1-242-322-7530, visit our website at www.immigration.gov.bs, or call our Investigation hotlines (anonymously) at 1-242-604-0249, 1-242-604-0171-2 or 1-242-604-0196.