Young criminals must know you cannot move drugs and guns through LPIA anymore!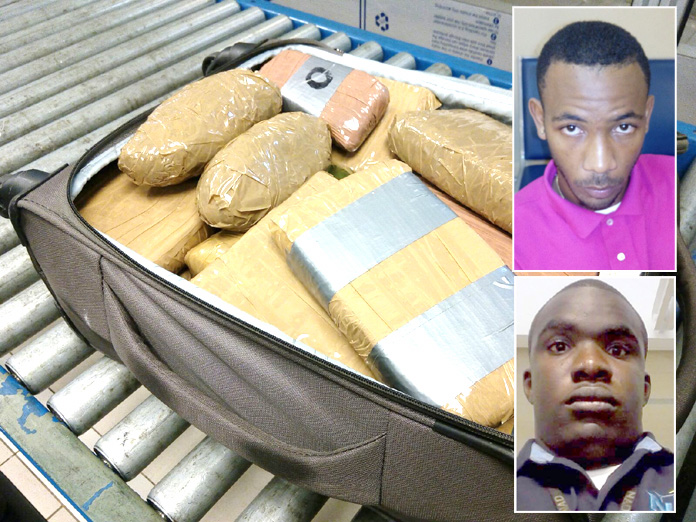 Nassau, Bahamas – Two adult males are in custody after they were arrested following a major drug bust at The Lynden Pindling International Airport (LPIA) on Wednesday 9th March 2016.
According to reports, shortly after 6:00pm, the two adult males were traveling to the United States, when United States Customs and Border Patrol officials detained them at the United States Pre-Clearance Departure Lounge at LPIA following the discovery of just over sixty-five (65) pounds of cocaine in their luggage. The two males were handed over to the police and are expected to appear in court at a later date to be formally charged.