Bahamas to have a new Governor General before Independence! Sir Arthur to Demit Office on July 8th!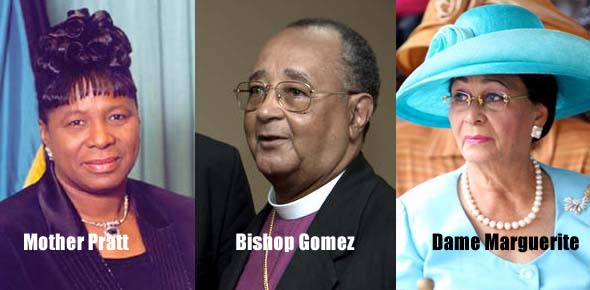 New GG to be Appointed on July 8TH – Who will it be? ONLY BP KNOWS….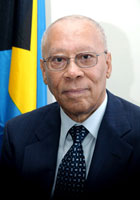 Nassau, Bahamas – The Rt. Hon. Prime Minister Perry G. Christie: I have taken note of the imminent retirement of His Excellency Sir Arthur Foulkes as our Governor-General. He has served in this highest of constitutional offices with utmost distinction. His devotion to duty has been uniformly exemplary throughout his tenure.
Sir Arthur brought to the office of Governor-General a profound sense of patriotism and a deep understanding of our history and culture. His love for country and his dedication to the Bahamian people were consistently evident in all that he did.
Moreover, he served with great dignity, with complete impartiality, and with a sincere warmth for all his fellow citizens, irrespective of social station or political affiliation. In this regard, he was ably assisted by his dear wife, Her Excellency Joan Foulkes, who is deserving of the highest commendation as well.
With Sir Arthur's retirement, well more than sixty years of frontline service to the Bahamian people has drawn to a close. History will remember him as a major figure in the struggle for majority rule and as an important contributor to the development of our democracy. He was a profoundly influential journalist and strategist throughout his long career in frontline politics. He also served with great distinction as a parliamentarian, first in the House of Assembly and later in the Senate. He also gave impressive service as a Minister of Tourism and Communications. He was, moreover, one of the Founding Fathers of Bahamian nationhood as a delegate to the Independence Constitutional Talks in London in 1972 on behalf of the opposition Free National Movement.
Sir Arthur must also be saluted as one of our nation's deepest thinkers on a wide range of subjects, including political philosophy, literature, art and culture. In this regard, I should like to publicly acknowledge that Sir Arthur was a major inspiration and guiding light for young, up-and-coming politicians like myself back in the 60's when we were a band of brothers in the National Committee for Positive Action (NCPA), the principal think-tank and political action group for the then opposition Progressive Liberal Party.
On behalf of all my colleagues in the Government, on behalf of the Bahamian people and on my own behalf, I extend our deepest gratitude to Sir Arthur Foulkes for his stellar service as Governor-General and for all his many magnificent accomplishments over the course of more than six decades in helping to foster the advancement of the Bahamian people and our constitutional democracy.
We extend to Sir Arthur and Lady Foulkes all best wishes for a long, serene and happy retirement.
Governor General Sir Arthur Foulkes and Joan Lady Foulkes will leave Nassau on Saturday, 21 June, en route to London where they will pay a farewell visit to Her Majesty Queen Elizabeth II. They will return to the capital on the 30th of June, 2014.
Sir Arthur will demit office as Governor General on 8 July, 2014, after inspecting a Royal Bahamas Police Force Guard of Honour at 10 a.m. and a new Governor General will be sworn in at 12 noon the same day.
Sir Arthur, who celebrated his 86th birthday on 11 May, assumed office on 14 April 2010.