All passengers are fine…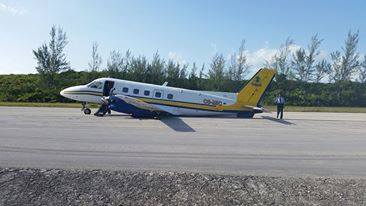 North Eleuthera, Bahamas — Bahamas Press is reporting the bumpy landing of a Pineapple Air aircraft this morning which left passengers shaken but alive.
The flight was about to leave North Eleuthera bound for Nassau when the hydraulics on the aircraft failed causing the plane to collapse on the runway.
None of the passengers were injured, but the scare left some racing off the plane shouting – "Dis ain't my time!"
BP IS LIVE!