Former Politician wife caught husband in bathroom having KINKY SEX with robot!??? WHAT IS DIS? – Marriage BUSTUP!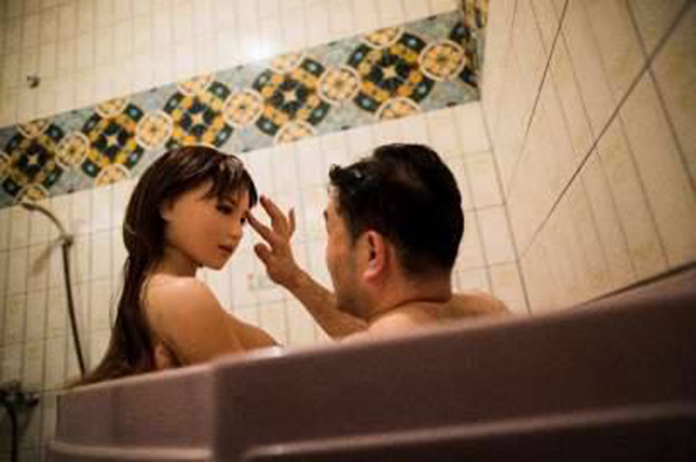 Nassau – Now this one ga be the talk around the family dinner tonight as BP is learning how a successful wife of a former FNM Cabinet Minister has thrown in the towel on the marriage; dumping the politician after she caught him in the act.
BP sources have confirmed the politician, who recently dumped his party in the cold; this Christmas is in the cold himself all alone without his wife of many years.
The wife, who makes about three times the salary of the former politician, dumped "Mr. Full Of Himself" about three weeks ago after catching him, the rubber doll and a rubber duckie together in a bath. Not one word of the breakup has been reported.
The politician tried twice to become a senior politician, but his void of ideas; vision and funds to beat out the mainstream groups left him defeated and struggling.
The former politician, who once represented a seat in the south, is now left online asking the question: Can sex robotics amount to adultery? We cannot answer this but da wife sure has. We believe the politician is as kinky as they come and da wife has had enough!
Now that the MP is out in the cold this holiday inquiring minds are wondering, "What's Next!"
We report yinner decide!