An autopsy has begun to explore the exact cause of death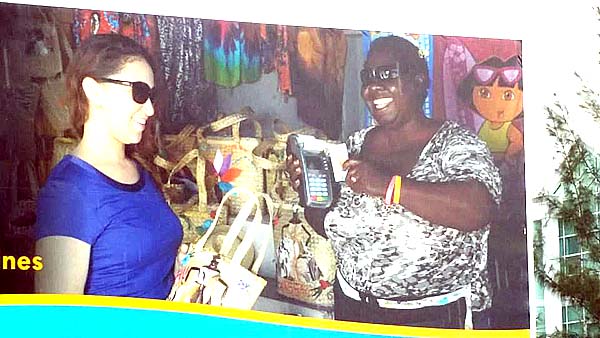 Nassau, Bahamas — Sad breaking news coming into Bahamas Press confirms that a straw vendor has collapsed a died mysteriously in her home.
BP reports Maria Fritz, died at her residence on Wednesday on Key West Street. How and what happened on Wednesday is still unknown, but Maria was to work the day before her death and was excited how she was being used on a Bank of The Bahamas billboard.
Maria had just taken this photo above for bank to promote its remote card machines about two months ago. She was a loving straw vendor, who daily could be found at her stall located at the entrance of the Fort Charlotte monument. An autopsy is now underway to determine the exact cause of death. MAY SHE REST IN PEACE.