A BP SUNDAY REPORT >>> Neko Lloyd of Gibbs corner is the country's 6th homicide victim to die in five days…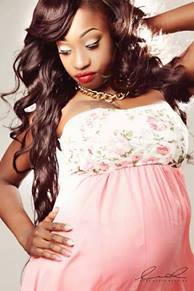 Nassau, Bahamas — There is more sadness and death coming from the ground of the inner city community of East Street and Gibbs Corner today after a man was gunned down last night.
Wails and loud screams piercing the dark silence could be heard echoing into the early morning as an investigation opened at another bloody crime scene.
Detectives tell us they need the public's assistance in solving this wicked bloody attack on another life.
Bahamas Press has identified this latest victim as Neko Lloyd, a resident of the area.
According to reports, shortly after 12:00 midnight, Lloyd was sitting on a bench at the rear of a female friend's home, located on Gibbs Corner off East Street, when a man armed with a weapon approached him and shot him multiple times to the stomach and chest.
The terrorist gunman then fled on foot. As Lloyd also ran to the front of the house he collapsed, bleeding pints of blood which washed the area, and then, just minutes after, he died in silence on the scene.
He was helpless, motionless, as his body lay still. He was later was pronounced dead by EMS services.  What Lloyd had done to suffer this crime is still unknown.
But that was not all. Police were then called to a house on Sister Maria Rahming Drive where they found a pregnant woman shot multiple times while she slept.
Bahamas Press reports the 21-year-old woman, Althea King, of Millennium Gardens is detained in hospital, listed in serious condition.
Sometime around 2:30am, Police received a report of a shooting at her home. As they arrived, they found King suffering from multiple gunshot wounds about her body. The gunman, we are told, had opened fire on her from a bedroom window.
She was transported to hospital.
Bahamas Press is shocked by this incident and wonders who would want a pregnant woman dead? Was someone else in her bedroom the target? Is she a witness to some present court matter? Was it retaliatory?  Is she the girlfriend or relative of some suspect who is wanted for another crime? Why did this happen?
No one is talking! Yet, we, police and the community are left puzzled.
You would remember just around the early morning hours of April 16th another man was fatally shot and his friend injured during a shooting in that same area. We wonder if this shooting is related.
We must declare war on all gun traffickers in this country!
We report yinner decide!