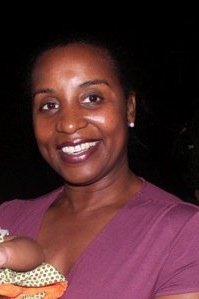 Nassau, Bahamas — Bahamas Press has learnt Prime Minister Hubert Ingraham is fixing to split PLP votes by adding a family member of the powerful Gomez clan on the FNM ticket.
BP has learnt, Monique V. Gomez, will offer as the FNM standard-bearer in the South Beach constituency left vacant by embattled MP and junior minister of blackouts, Phenton Neymour.
Monique is the niece of Archbishop Drexel Gomez, former primate of the West Indies. She is the daughter of a prominent PLP general, Andy Gomez, who served on the ground to deliver five election wins for the Pindling Government.
Ingraham's crafted move to name Monique in South Beach is to gather much-needed support from the huge Gomez clan, which hails from the Berry Island.
The potential candidate is also the niece of Dr. Perry Gomez and current Chief Magistrate Rodger Gomez. Both uncles of monique would most likely back her nomination in the south.
The influential family is represented in almost every area in the public service, and leans in an overwhelming 85% support towards a PLP-led Government. However, Ingraham plans to curb that huge base and win some loyal die-hards in the clan over to the FNM by naming Monique.
The same move proved successful for Ingraham back in 2007 when he named Loretta Butler-Turner in Montaqu. She is the granddaughter of the late former Governor General Sir Milo Butler, a bellowing voice of the PLP.
PLP leader Perry Christie, aware of Ingraham's attempts to neutralize the strong party base, is eying the son of Archbishop Gomez, Damian Gomez, for the seat in South Eleuthera.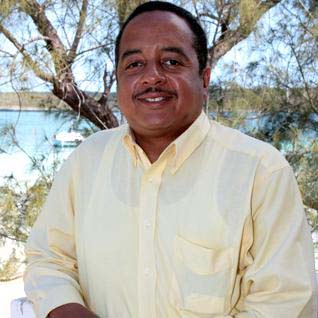 A South Beach FNM politico said, "Once again Papa is playing the hand of a mischief maker. He is desperate, and proves by appointing Monique, he does not give a damn about the people of South Beach.
"If he cared about South Beach, he would have given the people their current bad candidate; the same one he gave them in 2007 and let the voters judge Neymour on his own record. What we see here is a blind attempt to hide behind innocence and allow a young unknown to receive the most vicious political cut 'bahind' she would ever experience in her life."
BP readers would remember how the people of South Beach were left in darkness for days following the passage of Hurricane Irene, while their MP ignored telephone calls to have the problem rectified.
The attempt to lure the Gomez family will possibly backfire for Papa, however, as many remember how he sent not one representative of his Cabinet to honour the present Gomez senior [Archbishop Drexel Gomez] during a retirement event organized by the Anglican Church.