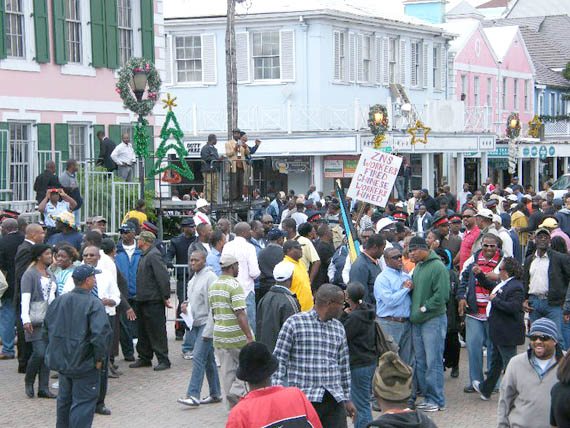 Nassau, Bahamas — Protesters are making their way into the downtown area in a March on Parliament against the sale of 51% of BTC to Cable and Wireless. Bahamas Press understands police are in full uniform in the square and back up squads are being assigned to the Bay Street area as we speak.
Prime Minister the Rt. Hon. Hubert Ingraham is expected at the 3PM sitting, to table the rewritten signed copy of the Memorandum of Understanding between Cable and Wireless and the Government of the Bahamas for debate in the House.
BTC was sold, according to our sources, last week with a handover exercise expected to begin in early March. The Corporation is being sole to regional carrier LIME [Cable and Wireless] for $210 million. It is expected hundreds of local jobs are expected to go within 24 hours of the handover.