Perry Christie set to move the nation forward with the National Lottery Question! – Hubert Ingraham agreed with a "YES" Vote and said he would move on gambling when there was agreement with the PLP…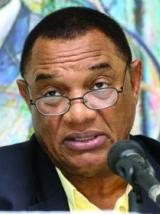 Nassau, Bahamas –– Breaking News coming into Bahamas Press confirms Prime Minister Rt. Hon. Perry Christie exercised a masterful stroke of his political genius today when he ordered a Press Conference for Monday morning to advise the nation of his intent to move full speed ahead with both Gambling and Lottery questions on Referendum Day.
Come December 3rd, Bahamians will be asked two questions, not one, after mounting opposition came following his communication to legalize the numbers business.
Christie's clear, concise and committed leadership on the issue is indeed steering the Bahamas in the right direction.
Some of the heavy critics opposing the idea to make the business legal, particularly the church and opposition forces, would rather the business remain illegal and allow the continued lawlessness to fester in our society.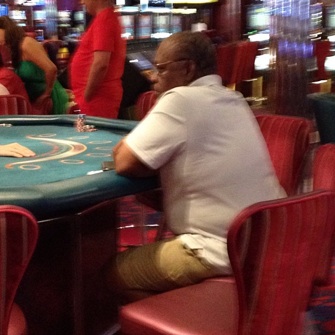 On the campaign trail Christie, Davis and Roberts told the nation that the PLP government will take the vote to the people come hell or high water.
They, along with the team of New Generation Leaders, promised that illegal number houses will be a thing of the past in the Bahamas and, with the approval by the voters, a new day will come for the people of the Bahamas.
We ga say it again! Prime Minister Christie's – decisive, clear, honest and forceful leadership on this issue spells a good thing for the Bahamas and will present a bright new day for all Bahamians!
Christie's legacy on this issue will leave an indelible mark in the sands of time in The Bahamas. He will be known as the modern day WOODS ROGERS of the 21st century; the man who expelled the pirates and restored commerce back to the country
Well Done!!!
We report yinner decide!