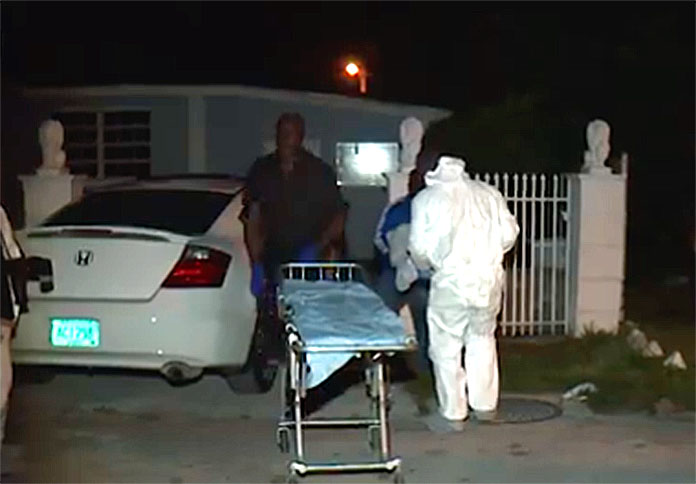 Nassau, Bahamas – Police on the Island of New Providence are actively seeking to identify and take into custody, the persons responsible for a shooting incident, Tuesday, 4th December, 2018, which has claimed the lives of two adult males.
According to reports, shortly after 11:45pm, the sounds of gunshots were heard in the community of Jubilee Gardens off Gladstone Road. Police Officers responded to that area and discovered the bodies of two men with injuries, in a vehicle, which was parked in the driveway of a residence, with the engine running. Medical personal visited the scene and pronounced the men dead.
One of the victims in that shooting was being monitored by police and was on bail for a serious offence. Police have not released the identity of any of the victims.
POLICE INVESTIGATES ROBBERY
Police on New Providence are actively searching for the men responsible for an armed robbery, which occurred on Tuesday, 4th December, 2018.
According to reports, shortly before 11:00pm, a man was standing in front of a business establishment on Malcolm Road, when he was approached by two armed men, who robbed him of cash before getting into his silver 2004 Honda Accord license # AQ1040 and speeding away.
Investigations are ongoing
POLICE INVESTIGATES SHOOTING INCIDENT
Police on the Island of New Providence are investigating a shooting incident Tuesday, 4th December 2018, which left an adult male with injuries.
According to reports, shortly after 11:00am, a man was a passenger on a public service vehicle when he got into an altercation with another passenger, who produced a firearm and shot him before getting out of the vehicle and running away. The injured man was transported to hospital and treated for his injuries.
Investigations are ongoing.
FIREARMS LICENSING OFFICE NEW OPERATING HOURS
The Royal Bahamas Police Force wishes to notify members of the public that it's Firearms Licensing Office on University Boulevard will be open to customers from Monday to Friday between the hours of 9am – 4pm.
Effective 1st December, 2018 through 12th January, 2019 the Firearms Licensing Office (New Providence) will be open every Saturday from 9:00am to 1:00om to assist members of the public.
All Firearms Licenses expires as of 31st December, 2018. After 14th January, 2019 a late fee of $50.00 will be added to each firearm license at the time of renewal.