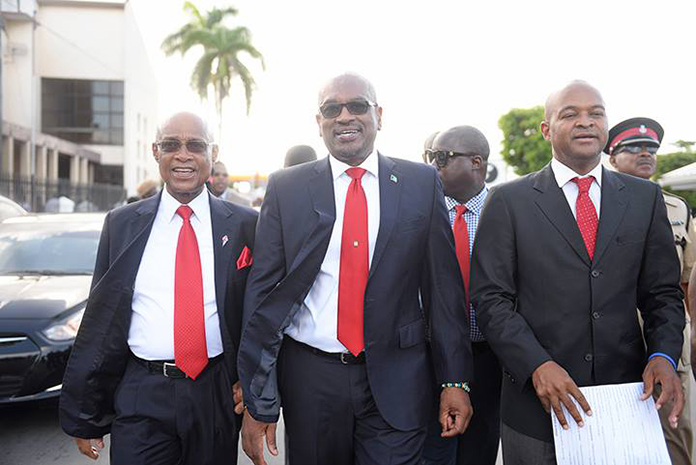 Nassau, Bahamas – A second arrest out of the Ministry of Finance [MOF] is pending.
Bahamas Press is learning that there is a second individual within the Ministry Of Finance who, we understand; officials have traced funds from the Ministry, back to the accounts of his sweetie. This is not good!
BP is looking deeply into this as, just recently, a clerk within the Ministry was charged with the alleged of stealing $445,966.42 from the Ministry of Finance between December 2016 and April 2017.
It must be noted that accused individual, James Johnson, who has claimed his innocence, was further accused of attempting to steal $41,115 of the government's money during the same period.
BP has learned an investigation has opened and this second arraignment could come any day soon.
Meanwhile, persons in the Account Department at Bahamas Power and Light – authorities know at the center of a $7 million theft – have yet to be fired or lose their job or be charged. One of the individuals is closely related two sitting Cabinet Ministers and a former senior government official.
From the looks of things if ya know this Government you have nothing to fear!
We report yinner decide!