Sir Michael now moves back into private practice this month…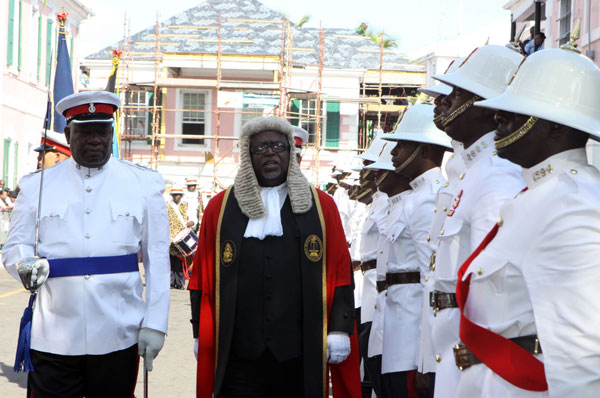 Nassau, Bahamas — Chief Justice Sir Michael Barnett is demitting office as Bahamas Press can confirm a second successor is being eyed for to the top post.
BP teams understands it is rumoured that Justice Hartman Longley is indeed that second individual now being discussed in power circles.
Despite the tumultuous appointment from the Cabinet to the post of Chief Justice BP understands Sir Michael is being hailed as the best Chief Justice ever in a Post Independent Bahamas.
We understand he is indeed loved by senior and junior attorneys and celebrated by both PLPs and FNMs across the country. Sir Michael has delivered very efficient, skilled and professional service in the execution of his duties and is now distinguished for his swift judgments. This is good.
He applies a no-nonsense approach when it came to delays within the courts and his work ethic is impeccable. We can say the present Attorney General Allyson Maynard-Gibson is also mirroring the same standards needed in the Criminal Justice System across the country.
Sir Michael, who is regularly in office early in the mornings into late evenings, is hailed by both judges an magistrates as an excellent administrator.
Bahamas Press bids the Chief Justice of the Commonwealth of the Bahamas farewell. You gave the courts your all! We now welcome with open arms the next administrator of Justice in the Bahamas who will succeed the Chief!
Long Live Sir Michael….
We report yinner decide!