Nassau, Bahamas
— Persons in the position to know have confirmed to Bahamas Press that on Friday second suspect for murder, arrested by police for the murder of 19-year-old Randol Thompson back in February 2010, was given bail by the 'VIGZY' head people.
In an update to BP, we are told Justice Jon Isaacs exercised his own judicial discretion and released Tony Jamal Smith Jr on $30,000 bail. Smith we know is now free to KILL-OFF ALL THE WITNESSES HE CHOOSES whether by drive by, burning, mutilation or outright kicking doors down and blasting from earth an entire family.
But here's the kicker, this same Smith character was given bail in January 2008 for the murder of 18 year-old, Deangelo Cargill, the young CR WALKER student who was gunned down in broad day light on Bay Street, which left tourist hauling *** back to the cruise ships.
You would remember how police were looking for Smith for days and could not find him.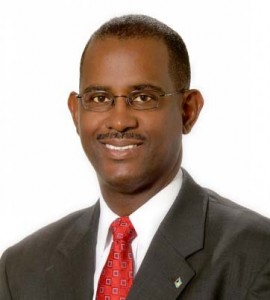 Smith therefore is alleged to have committed murder twice and today is given bail for a second time.
Vinette Graham-Allen and John Delaney are both doing an exceptional job in the AG's office. The Supreme Court of the Bahamas is doing an OUTSTANDING Job; the Ministry of National Security including Tommy Turnquest is doing a DAMN job at releasing criminals back into the society to KILL, MURDER, EXECUTE AND INJURE WITNESSES!
The only thing we need to do now is look into the FNM script and BLAME THE PLP for all this WUTLESSNESS!
On Wednesday of this past week, Godfrey Sawyer, the man convicted and sentenced to death was released from HMP was granted $15,000 bail by the appellate court.
WE NEED CHANGE!
THE FNM THEME SONG…THE ZOMBIE JAMBOREE!