Save The Bays suspects all in the US now supporting Donald Trump for President!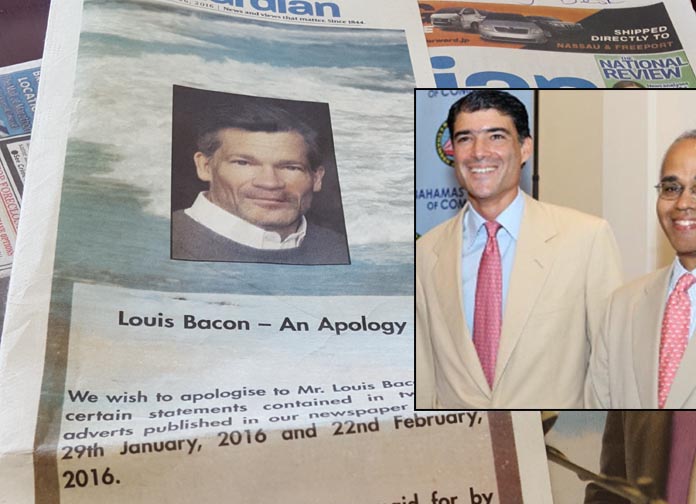 Nassau, Bahamas -Three members of Louis Bacon's Save The Bays are not in the Bahamas and, from what we understand, are indeed voting in the United States General Elections.
One of the members of the group is in the US attacking US Presidential Candidate Hillary Clinton. Save the Bays is a registered charity in the US but has been operating multiple destabilizing events in the Bahamas as it hopes to topple the Christie Government!
It is also believed that the group used millions in tax write-off funds designed for environmental causes to promote sustained political exercises against the government.
In one of its funding exercises, Save the Bays hired two Bain Town boys, paying them more than $1.8 million dollars each to mount a murder for hire scam! The plot backfired after tapes of the meeting with former FNM Chairman Michael Pintard surfaced.
Bahamas Press has learned Save the Bays has been promised six nominations in the upcoming General Elections and Sarkis and the former Bahamar group another six. So far only Romauld Ferreira, a director in Save The Bays, has been appointed from Save the Bays. Marvin Dames and former Bahamar Director Dionisio D'Aguilar represent the Sarkis team. We understand the others names will be soon added.
Meanwhile the three Save the Bays campaigners are expected back in the Bahamas on their destabilizing missions just following the US Elections! They all support Donald Trump.
We report yinner decide!