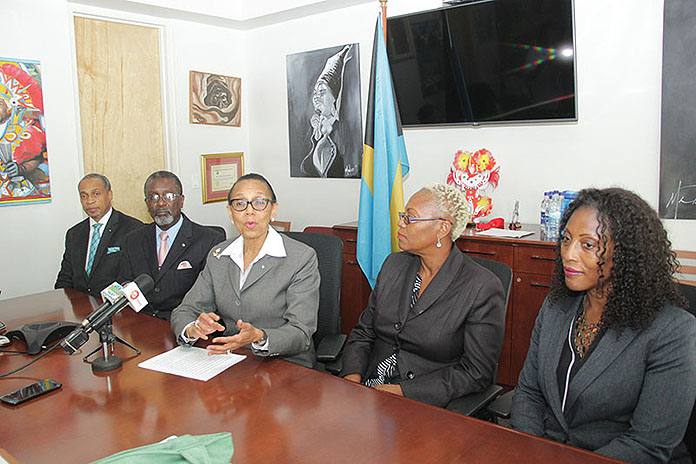 NASSAU, The Bahamas – The Registrar General's Department (RGD) is making it more efficient for customers to do business.
The Attorney General the Hon. Allyson Maynard-Gibson announced, November 1, 2016 new initiatives that the Registrar General's Department is undertaking.
A list of Marriage Officers is now available on the RGDs website (www.bahamas.gov.bs/rgd) and a list of Justices of the Peace is available on the Office of the Attorney General's website (www.bahamas.gov.bs/oag).
"By the end of the year the list of current Notaries public will also be available on the Office of the Attorney-General's website and it will be possible to obtain a notary license entirely online, without human intervention — all to fulfill our mandate to make doing business easier in The Bahamas," said the Attorney General.
"Future brides and grooms, if they wish, will be able to identify and choose from an online list of marriage officers to solemnize their wedding," she added.
Moreover, licensed marriage officers can log on to the online Civil Registry Information System through the RGDs website. This information system allows officers to update a marriage record with the marriage date and place of marriage, and the names of witnesses. No fees are associated with this service.